Get started by finding a good school nearby further down this page.
Hair is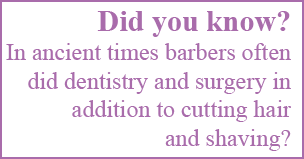 always growing and hair regularly needs trimming, so barbers are always in demand
While the situation in 2021 was difficult with the pandemic raging, there are plenty of schools that survived. In order to get good training and become competent in the trade you'll definitely need to attend school. However if that is still not possible in your area you can do some online learning.
So welcome, and let's take a look at the how to become a barber. And let's answer all the questions you may have. How long does the training take? What's the cost? And what kind of career and salary can I expect once I have graduated and am working day to day?
On this page:
School Listings by State & Province
How to Become a Barber + what is a barber?
Barber Schools Online and Offline, Barber Classes
How Long is Barber School?
Barber Schools Cost
Barber Licenses
Barber Jobs and Career
Barber Salary
Enter your ZIP below to find schools close by…
Barber Colleges & Schools State Listings

Canadian Provinces
How to Become a Barber + What is a Barber? What does a Barber do?

Barbers specialize in hair care for men. But women who desire a short haircut are happily served as well. Usually barbers perform other male cosmetic services as well such as shaves shampooing, applying hair coloring, scalp and head massage, and hair styling. It is important to realize though that training in massage is minimal. To get a really good massage education you'd have to go to massage therapy school.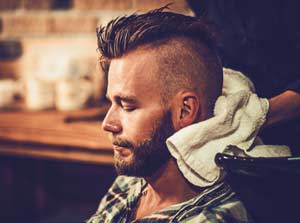 A military-style barber will simply use a powerful pair of clippers. However, professionals are trained to use an assortment of tools including clippers, razors, combs, scissors, blow dryers, brushes and towels.
A Little History
In ancient days barbers were also called on to served as surgeons and dentists as well as men's grooming experts. However, scalpels and pliers have long since been absent from barber training.
Part of a barber's job is to create a comfortable atmosphere for their clients, so an easy-going personality (and a work-place free of surgical instruments) helps.
Being comfortable standing for long hours as you circle your clients performing your duties is also a big plus. These days medical professionals agree that sitting for long hours is bad for your health, so consider standing on the job to be a bonus! As if you need any more reasons to become a barber.
Barbers usually perform many of the duties of a small business person. The person who performs hair services will often be the same one who accepts the payment and does the books. He or she will usually also be the one to sell any products that the shop has available. For this reason the skills of an entrepreneur and small businessman will often be touched upon at barbering school.
Requirements
To go to barber college or school there are minimum requirements. So step one of "How to Become a Barber?" is to check your birth certificate to make sure that you are of age and have a high school diploma or General Educational Development (GED) pass. Step two is to successfully complete the training whether at a cosmetology or beauty school or barbering school. Step three is to pass the state or provincial licensing exam and receive your license.
In some locales you can do your training as a barber's apprentice: check out the video at the bottom of this page.

Barber School Online and Offline
In barbering school itself you'll learn many of the same things that beauty/cosmetology school students learn. All beauty students including those who specialize in makeup, nails and esthetics must have good hygiene and sanitation procedures and practices.
As you can see in the table below most of the training is hands-on. This means that only only a small portion of your studies can be taken online.
Yes, you will need to attend an actual physical school for most of your learning if you want to get a bona fide barber's license.
Though it varies from state to state barber specialists often train just as long as cosmetologists. In fact many large cosmetology schools run barber shop schools right along with their other courses of study.
As men start to care more for their appearances more man-focused salons and professional barbers to work in the salons are in demand.
Types of Classes
The Connecticut Department of Public Health website shows examples of barber classes that you'll attend while at barbering school. Though not every state will have the same requirements of their schools it does give you an idea the schooling you'll go through.
| Content | Classroom Hrs. | Clinical Hrs. |
| --- | --- | --- |
| Sanitation & Hygiene | 15 | 20 |
| Anatomy & Physiology | 15 | 0 |
| Using Chemicals | 30 | 100 |
| Hair Care & Treatment | 10 | 50 |
| Skin Care & Manicuring | 15 | 30 |
| Hair cutting & Styling, Shaving | 50 | 640 |
| Business Practices | 10 | 10 |
| State Laws for Barbers | 5 | 0 |
| Total Hours | 150 | 850 |
Sanitation and Hygiene – this part of the curriculum can be further broken down into 1. your own hygiene and good grooming, 2. sanitation procedures, and 3. infection controls for disease and blood-borne pathogens.
Anatomy and Physiology – subdivided into 1. skin properties and skin disorders, and 2. scalp properties and disorders.
Chemical Procedures – includes 1. Colouring and Lightening of Hair, 2. Chemical Waving, 3. Chemical Relaxing of Hair.
Hair Care and Hair Treatment – 1. Shampoos & Rinses, 2. Scalp & Hair Care.
Skin Care, Facials and Nail Care – 1. Skin Care/Facials, 2. Nail Care
Hair Cutting, Hair Styling and Shaving – 1. Hair Cutting, 2. Hair Styling and Care and Care and Styling of Wigs, 3. Shaving. 4. Tools
Business Practices – 1. Professional behaviour and salesmanship, 2. Salon/Barbershop Management, 3. Safety & Client Protection.
State/Provincial laws, rules, and regulations regarding barbering as well as 

Equal Employment Opportunity Commission

guidelines.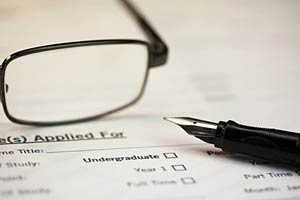 It is entirely possible to learn all this from a barber in an apprenticeship however most students opt for an accredited school for a few reasons:
Not all states and provinces recognize or allow apprenticeships as training leading up to licensing.
Finding an experienced barber to accept you as an apprentice is not always easy.
Often apprenticeship takes significantly longer to complete.
How To Choose A Barber College or School
Though you may be limited in choice by your location it might be worth considering moving to attend a particular school that is good for your needs. Consider a few of these points when talking to or researching schools:
Teacher/Student Ratio – The more teachers there are per student the greater the chance of getting individual instruction and having your questions answered.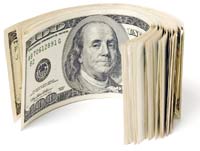 Financials – Of great importance to a lot of potential students is the cost of tuition and supplies. The status and location of the school will have a big affect on how much is charged. Also can you get financial aid attending your chosen school? It is easier to get scholarships and student loans for some schools than it is for others.
Location, location
Location – Do you need a school that is close by or can you relocate? If the school is nearby it may be worthwhile to move even closer to the school to avoid long commutes that could be better spent studying or relaxing.
Job Placement – Some schools offer assistance in finding work after you are licensed. A school's connections and advocacy for you can be of great help in finding work that suits you!
Full time of part time? – Do you want to continue working or looking after your children while studying? It is also important to know what time of day the barber classes are scheduled. It is sometimes possible to study evenings/nights or weekends. If a school only offers training at a time that conflicts with your duties out of school obviously you will need to look elsewhere… or change your life around in other ways.
Is Online Possible?
Online Barbering School – Due to the very hands-on nature of the training you will need to attend an actual physical school for all or most of your training. Though many disciplines can be taught perfectly well online, barbering is not one of them unfortunately! That said, there are many resources online for gaining knowledge and learning some of the methodology of barbering.
The duration of the program from start to finish? – more on that below.
It's a good idea to sit down and write out your needs and wants regarding barbering school. That way you can be clear about what schools will work for you and which will not. You can avoid a lot of problems later through a little clear thinking now, and through learning what you will study in the various barber classes. When your ready you can use the form below to help find good schools nearby.

How Long Does Barber Shop School last?

School can take only 1000 hours — as in Utah or Connecticut — and only six months. Or in other states or provinces in Canada school can take up to 2000 hours and two years to complete if done part time.
As mentioned earlier barber apprenticeships take longer and are not a viable option in every state.
An example of a typical school is Universal Barber College in Phoenix, Arizona that offers a 1500-hour course. Or if you already have your cosmetology license, a course that takes only 750 hours. They offer both part time and full time courses.
Check the table below to find out how many hours it takes in different states. Colorado is the lowest at 50 hours, while Iowa and Nebraska have the most rigorous hour requirements at 2100.

Barber Program Length Minimum

Alabama.......... 1000 hrs
Alaska............. 1650 hrs
Arizona........... 1500 hrs
Arkansas......... 1500 hrs
California........ 1500 hrs
Colorado.........      50 hrs
Connecticut..... 1500 hrs
Delaware......... 1500 hrs
D.C. ................ 1500 hrs
Florida............ 1200 hrs
Georgia........... 1500 hrs
Hawaii............ 1500 hrs
Idaho..............  900 hrs
Illinois............ 1500 hrs
Indiana........... 1500 hrs
Iowa............... 2100 hrs
Kansas........... 1500 hrs

Kentucky..... 1500 hrs
Louisiana.... 1500 hrs
Maine.......... 1500 hrs
Maryland.... 1200 hrs
Mass. ......... 1000 hrs
Michigan.... 1800 hrs
Minnesota.. 1500 hrs
Miss. .......... 1500 hrs
Missouri..... 1000 hrs
Montana..... 1500 hrs
Nebraska.... 2100 hrs
Nevada....... 1500 hrs
N.H. ...........  800 hrs
N. J. ...........  900 hrs
N.M. .......... 1200 hrs
N.Y. ...........  ~500 hrs*
N.C. ........... 1528 hrs

N.D. ............ 1550 hrs
Ohio............ 1800 hrs
Oklahoma .. 1500 hrs
Oregon....... 1350 hrs
Penn. ......... 1250 hrs
R.I. ............ 1500 hrs
S.C. ........... 1500 hrs
S.D. ........... 1500 hrs
Tenn. ........ 1500 hrs
Texas ........ 1500 hrs
Utah ......... 1000 hrs
Vermont ... 1000 hrs
Virginia ..... 1500 hrs
Wash. ........ 1000 hrs
W.V. .......... 1200 hrs
Wisconsin . 1000 hrs
Wyoming ... 1250 hrs
*Board-approved schools in NY determine the length of course — approximately 500 hours.
Of course just because you successfully complete the training doesn't automatically make you a licensed barber. Yes, the "licensed" part has to be completed (e.g.,
MT
)! That typically consists of written and practical portions and is not a big concern if you have done well according to your barbering instructors and teachers.
It is important to have questions prepared for your interview with potential colleges in order that you know what you are getting into and that the school is for you.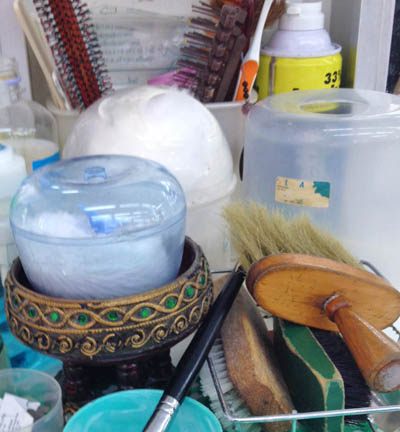 Financial Considerations
If you are eager to get into the barbering work force either because of financial reasons or because you have potential jobs waiting for you, then obviously the shorter course options will be more attractive.
A barber graduate can always complete continuing education (e.g., WI) if desired or to expand upon his or her knowledge of different cuts, styles, and procedures.
If you do have the time and inclination, though, it might be a good idea to take a longer course for a more thorough education. A more in-depth course of studies with more practice hours will also make it easier to pass the licensing exams. And you will likely be more confident as you join the work force.
Back to the Top
Barber Training School Cost
Schools for barbers vary widely in price because of a variety of reasons. They can range anywhere from under $5,000 up to more than $20,000.
Before you ask the price of a school, though, check out what they have to offer. The higher cost may be offset by extras that other schools don't provide in their price.
Perhaps the program is longer or more in-depth. It could be the facilities are better. It could be that the barber college has a better or safer location. Maybe the variety of barber classes is more interesting.
If there are enough pluses coming along with the extra $5,000 you may spend then it could be worth the extra expenditure for a one-off outlay. Again, when you are spending money on something that will serve you well for years to come and on a day-to-day basis it could well be worth it to go for the school that really clicks with you.
Who knows? The school you like could be a less expensive one.

| School Name | Tuition Cost | Books, Kit, and Supplies | Registration and other fees | Total |
| --- | --- | --- | --- | --- |
| The Paul Mitchell School in Portland, Oregon | $11,500 | $1,500 | $150 | $13,150 |
| Harris College in Raleigh, North Carolina | $4,500 | $550 | $330 | $5,380 |
| Dallas Barber and Stylist College in Dallas, Texas | $9,500.00 | $920 | $135 | $10,555 |
| School of Barbering and Cosmetology of Tribeca in New York, NY* | $4,100 | $350 | $100 | $4,550 |
*New York board-approved schools determine the hours they need to train you — around 500 hours. Less hours = less costly program.
Trade-offs
If you look deeper into each of these schools you'll see positives and negatives for each. Do you want to go to a chain of schools like Paul Mitchell that presents a similar curriculum across the country at their different schools?
Or would you prefer to get taught by a local startup in or near your community with a less certain (could be really good or not so good) quality of instruction? Research is needed!
Back to the Top
Barber Licenses
Barber licenses requirements vary from state to state in the United States and from province to province in Canada. All require that you study and practice for a minimum number of hours in school before you attempt the licensing exam. A license is required to legally work as a barber. In many Canadian provinces no license is required or a cosmetologist license covers the occupation. Once you have received your license it must be displayed at your place of work in the same way that a cab driver must have his license easily viewable in his or her cab.
Exams
Most licensing exams will include both practical and written portions though not always. To find out more about your state or province's regulations and licensing process contact them directly.
Fees that may be included in your state's or province's licensing might include:
a fee to study barbering
a fee to hold a barber's license
a fee to be a barbering instructor
a fee for a special certificate to do hair weaving or braiding
a fee for a booth rental permit
a fee for verifying your license in other states should you move
In addition there are often yearly renewal fees for many licenses.
For example, in Pennsylvania the current fee for the exam to become licensed as a barber after graduating from your school is $150. Should you fail the initial exam a re-examination costs $77 for the practical portion of the exam, and $63 for the theory exam or $139 for both portions. If you also wish to open a barber shop the cost for licensure is $110. But that's not the end of it! Every two years (one year in some states) you must pay a renewal fee of $109 as a barber and $187 for a barber shop.
Back to the Top
Barber Jobs and Career
There are good variety of jobs available for an intelligent barber. It is possible to work in a cruise ship salon or barber shop. On the other hand, you could gain experience renting a chair in a shop. Another option is to branch out on your own and start your own salon and rent out chairs to other barbers. You could even be a traveling barber going to remote job locations where you can charge premium prices for your services. You could become a barber instructor yourself and pass on your knowledge to others.
With more experience and study you could start calling yourself a trichologist.
If you have a love of the spotlight and undeniable flair you could become a celebrity barber.
Since barbers are in demand — most folks do get regular haircuts — there is always room for another especially if you are willing to travel and be creative.
Some of the best paid jobs in barbering are in institutions like psychiatric hospitals and nursing homes.
Here's a typical barber job description for a cruise ship:
Reports to ship's Spa Manager and Beauty Salon
Offers cutting edge (<pun) services to all men aboard the cruise ship
A change of pace for an experienced barber
Performs hair cutting for gentlemen
Gives energizing men's facials to smooth and revitalize the skin and soften facial hair
Offers a double shave to give "the closest shave a man can get"
Pampering (but don't tell him that) face and scalp massages
Styles using drying and setting procedures
Shampoos and conditions hair and scalp
Does hair colour using basic and advanced knowledge
Performs permanents & neutralizes hair
Blowdries hair into shape to create a clean and finished appearance
Barber Salary
The Bureau of Labor Statistics (BLS) notes that barber's average income in the US is $14.50/hr or $30,150 by the year (the most recent estimates are from 2019). The annual wage can range anywhere between$17,940 and $47,410.
While employment in personal care services in one form or another takes up almost all barber jobs the salary for those working in psychiatric and substance abuse hospitals is the highest by far.
Keep in mind that these figures are for those working a 40-hour week. There are many people who work longer and shorter hours so take this into consideration.
| Industry | Employment | Hourly mean wage | Annual mean wage |
| --- | --- | --- | --- |
| Personal Care Services | 13,490 | $13.87 | $28,840 |
| State Governments | 60 | $21.00 | $43,670 |
And the top five paying states for barbers?
Illinois $26.90
Oklahoma $23.08
Nebraska $23.03
D.C. $23.03
Minnesota $20.01
The first step to getting a job is training at a good school. You can find one nearby by entering your ZIP below. If you are looking for evening, night or weekend classes make sure to inquire when you first make contact.
The demand for barbers will remain steady according to projections from the BLS. Salaries are expected to keep pace with this growth, meaning barbers in 2022 will have the same buying power based on their wage as they do today.
Overall the choice of barbering as an occupation is a good one with steady employment and a proven need. Do you enjoy working with people? Do you enjoy helping people feel good about themselves through improving their appearance? Do you not mind standing on your feet a large part of your day? Do you have good manual dexterity? You could be a good fit for the barber's daily environment.
Please check out the schools for barbering in your area and beyond to further investigate the possibilities. By all means talk to some barbers – if you haven't already – to get a feel for the occupation and what it holds for you.
Good luck on your quest for the best barber college for your particular needs!
Back to the Top