Louisiana has many good places for the study of the barber's trade. Before you can work as a barber in Louisiana you must obtain a barber licence. The training can be completed through barber schools either part-time and evenings or full-time, or as an apprenticeship.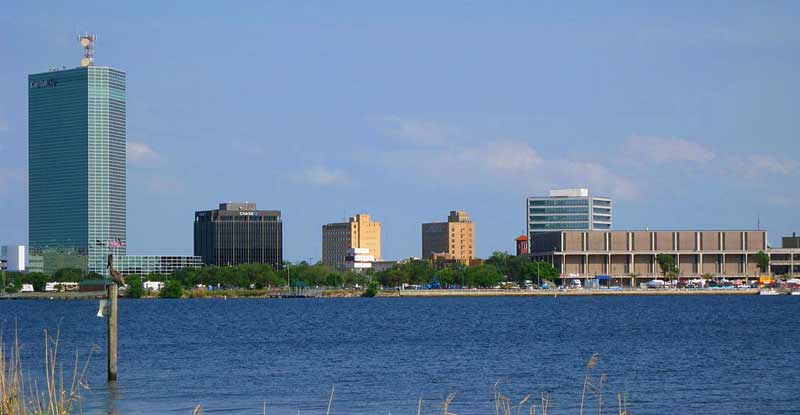 How Long Is Barber's Training in Louisiana?
To register with a barber school you will need to provide a completed student application form, your high school diploma, and two 3×5 signed photographs. Once registered you are required to do a minimum of 1500 hours of course work. Topics include ethics, safety, Louisiana law, management. On the practical side you'll learn haircutting techniques, tool use and maintenance, shampooing and shaving. Through this program you will also receive a barber-styling state board examination review to help prepare for your licence exams. Use your ZIP in the app below to see what's available in your area.
To gain a barber licence as an apprentice you must be 17 or older, have a high school diploma and train under the supervision of a licensed barber. The apprenticeship will be a minimum of 4000 hours. You'll learn sanitation, shop management, professional ethics as well as haircutting, facials and hair coloring.
Louisiana Barber License
Upon completion of your training you will receive an application for your licence and examinations from the board. To register you must submit a completed Examination and License application, two 3×5 photographs, your training certificate and the examination and licence fees.
Exams are conducted every three months and consist of practical and theory based tests. The practical exam is 3 hours. You must bring live models and show you can do the following barbering services: taper cut, cut and style, shaves, massages and perm rod wraps.
The written examination is 1 hour and will cover topics including Louisiana Laws, chemistry, hair and skin disorders and hair cutting and styling.
You must pass both examinations with a minimum of 70%. You will then be given with your Louisiana barber license. You can then start your barbering career either employed in a salon or as your own boss.
Some Louisiana Barber Schools: Costs Compared
Name
Address
Costs: Tuition + Fees
Park Place Premier Barber School
3024 Gentilly Boulevard, New Orleans, LA 70122
$19,600 all included
Hair Du Ranch
Homer, LA 71040
unknown
Stevenson's Academy-Hair Design
401 Opelousas Ave, New Orleans, LA 70114
$14,700
VH Barber & Styling Academy
1701 Old Minden Road, Suite 19, Bossier City, LA 71111
$12,800 tuition and fees
$2,300 books and supplies
Bos Mans Barber College
6213 Linwood Avenue, Shreveport, LA 71106
Tuition and fees $16,300
Books and supplies $1,100
Moore Career College
14141 Airline Highway X, Baton Rouge, LA 70817
$16,600 tuition and fees
$1,000 books and supplies
Future Barber College – located at 3941 Ryan Street, Suite G, Lake Charles 70605. For real-world training students give haircuts to the general public at bargain prices. Located close to McNeese State University in a convenient location with plenty of student parking.
Bos Man's Barber College – In 2013 Bos-Man's boasted 100% completion and licensure rate with every student getting job placement after licensing. Bos-Man's focuses on not just barbering skills but also developing a professional attitude and social skills necessary for success as a professional barber. Small classes with genuine respect for students is a large part of reason why this school's success rate is so high. 2724 West 70th Street, Shreveport 71108
Kelly's Barber College – Kelly's offers student haircuts at reduced rates: adults $10, seniors and children $7, eyebrow arching $5. Kelly's provides all aspects of a barber's education necessary for success in a barber's trade and day-to-day interactions. Located in the Timberlane area of Gretna not far from Gretna Park. 419 Lapalco Boulevard, Stes. 2 & 3
Other Louisiana schools for barbers, estheticians, nail techs and makeup artists.
Some Schools Websites:
cloydsbeautyschool.com
rayjscollegeofhair.info
celebritystylistbeautyschool.com
moorecareercollege.edu
jsbarbercollege.com
parkplacebarberschool.edu
bosmansbarbercollege.com
stevenson-academy.com
Did we miss any barber schools in Louisiana? Please contact us to let us know.