Cosmetology college can be a great career path for anyone who enjoys styling and making people happy. We want to encourage you to follow your dreams and start studying to become a cosmetologist. If you're still debating whether cosmetology classes are right for you or not, we have compiled 10 reasons why we think you should go.
1. The Joy of Expressing Yourself Artistically Every Day
As a cosmetologist, you'll be able to actively use your artistic ability every day to express yourself. There are only a few other professions that allow you to do this while still making a paycheck.
If you love different forms of art, beauty, along with hair and makeup, you'll love your job as a cosmetologist. After all, you won't find another job that allows you to learn about new beauty techniques, the best products and gives you the freedom to practice them as you see fit.
2. Faster Career Choice
Furthermore, cosmetology can be a faster career choice. Other career paths tend to take years of studying, lots of student loans and loads of internships and work experience. As a cosmetologist, you will be able to get into the workforce much quicker than people who choose to take the traditional college route.
You'll be able to get qualified in a fraction of the time and for less of the cost than a regular college student (zero cost if you start in high school). However, it's important to research which program you want to enter, as not every program offers the same curriculum or financial pricing.
3. Always in Demand
With cosmetology, you'll never have to worry about not having a job. According to the U.S. Department of Labor Bureau of Labor Statistics (BLS), there has been an increasing demand in the last decade for more cosmetologists all the way from NY to LA. Thus, making it easier for you to land a nice job.
If you don't want to work at the conventional hair salon, don't worry, as you are also able to become a freelance stylist and run your own business.
4. Learn More Than Hair and Makeup
Many people believe that being a cosmetologist means you'll only be studying hair and makeup. Yes, you will have to learn the basics of hair and makeup, but you'll also learn how to do much more than that.
You'll learn about top of the line products, there will be classes on how to style hair, skincare, nail design and much more. You'll be taught the latest styling techniques and even have the chance to show your fellow students a few of your own tips or tricks.
Cosmetology school will also teach you how to develop life skills that you will be able to use in other aspects of your life. For example, you'll learn patience, professionalism and dedication to your clientele.
5. Build Your Own Schedule
As a professional stylist, you will be able to easily tailor your schedule to your liking. In other words, you don't have to follow the normal working hours. Book clients early or later in the day, so you that you get to enjoy the rest of your time off. This is beneficial for people who need to focus on other aspects of their life, such as family or children, schooling, or even another job.
6. Chance of Meeting Celebrities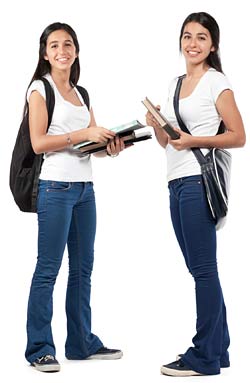 Depending on where you're planning to work, sometimes you'll have the chance to work for celebrities. As a result, many stylists go into cosmetology with the dream of working in the entertainment and fashion world.
If you study and master all the information presented in cosmetology school, there's a chance of landing a job in that industry. You'll end up working with high-end clients and even meet some of your favorite celebrities.
7. Build a Clientele
As a stylist, you'll be able to expand your horizons by building a consistent clientele. While starting out, you may not make as much money. However, once you establish yourself, you'll be able to have a consistent flow of work for the same clients.
Your income will end up reflecting how much work you put in and how many people you schedule. If you're a hard-working person and willing to put in the time, you'll easily get a following that will be with you for years to come.
8. Possible Commissions
Not only will you be getting a cosmetologist salary, but you also have the chance to sell products to your clients and get paid commission. Many companies are looking for stylists to help them expand their sales and attract new customers. You'll be able to offer your clients high-quality products that they can't find anywhere else.
9. Become an Entrepreneur
Once you get your certification, whether online or not, you'll have the freedom to work whenever you want and however much you want. If you prefer to work on weekends, early in the morning, or late at night, you'll have the ability to make that choice. You have the option to become a business owner and freelance your own work, scheduling your own appointments.
10. If You Enjoy Talking to People
You'll have the opportunity to talk to your clients and get to know them. Many people overlook the joy of being able to connect with their clients on a personal level. If you enjoy talking to interesting people, you'll really love working as a cosmetologist.
Every day, you will end up meeting new people with different stories as you go about your daily work. And sometimes, you might even be able to make a new friend along the way.
5 Ways Getting a Beauty Treatment Makes Clients Feel Good
| | | | | |
| --- | --- | --- | --- | --- |
| 1. Genuine Compliments - for example "You look great!" | 2. Touch - when getting hair done, a manicure, facial massage… | 3. Listening - A good beauty professional needs to hear what the client wants. | 4. Smiles - a good cosmetologist will greet clients with a smile. | 5. Pampering - of course |
| After a beauty treatment a person looks better and is more likely to receive compliments. | Gentle touch helps people feel valued and connected. It's a primal thing. | Listening and trying to do what the client wants shows respect and that you understand them. | If it is a good heartfelt smile the person on the receiving end can feel it… and it feels good! | It feels awesome to have someone actively looking after you and trying their best to make you feel good. |
Conclusion
So, have we convinced you to want to start your journey to becoming a licensed stylist? If you're interested in setting your own schedule, getting your degree faster, spending less time and money on schooling and becoming an established stylist with their own following, then cosmetology school is right for you.
There are so many good reasons why we recommend cosmetology classes — more pros than cons; and we hope you'll be able to make an informed decision.