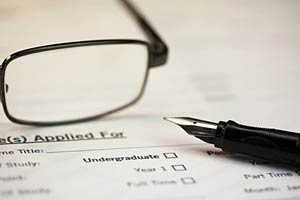 Attending cosmetology school is a dream for a lot of prospective students. One cold, hard reality that holds some back is the fear that they cannot afford to attend classes because they are too expensive. While some schools are indeed pricey, there are ways to get financial aid for cosmetology school. If at all possible it is best not to let money hold you back from realizing your dreams.
Beauty School Tuition
The tuition for attending a beauty school program varies depending on what type of school students intend to attend. Whether the student chooses online courses, the local technical college, or a dedicated cosmetology school with a flawless reputation makes a big difference.

Some programs at a local community college may cost less than $1,000 for the entire program, including additional fees, textbooks, and products for use on clients. A big name school, on the other hand, can cost up to $20,000 or more, depending on location and other factors.
If finances are a concern, students should definitely take tuition amounts into consideration when deciding which school to attend. They should not feel as though they are automatically relegated to the cheapest program, however. With various financial aid options available, it could be possible for a student to attend a more expensive school and pay less out of pocket.
Financial Aid Options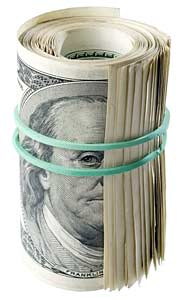 Some students think that financial aid is only applicable for those who attend traditional four-year or technical colleges. This couldn't be further from the truth. In reality, there are just as many options available to students who wish to attend a school that can help them to become a licensed cosmetologist.
Grants
– Grants can be available from the schools themselves, from professional organizations, or from federal or state programs. A grant does not need to be repaid by the student, but it may have other requirements, such as specific courses of study or a required grade point average.
Scholarships – Scholarships also do not need to be repaid, and students can find them at the school they hope to attend, from professional organizations, or from state and federal programs. Students may need to keep their grades at a particular level to keep their scholarship, or the funds may be available with no requirements at all.

Loans
– Loans must be repaid within a specific period of time set forth by the lender. This can be a personal loan from family, friends, or lending institutions. Loans can also be found from federal and state programs to attend cosmetology programs.
Before deciding that they cannot afford the training that they want, it pays for students to do the legwork to find financial aid that works for them. The school itself may have information for students to help them find grants, scholarships, and loans that will subsidize their training. It helps to apply for as many different types of financial aid as possible, just to ensure that students will be able to cover as much of the tuition as possible.