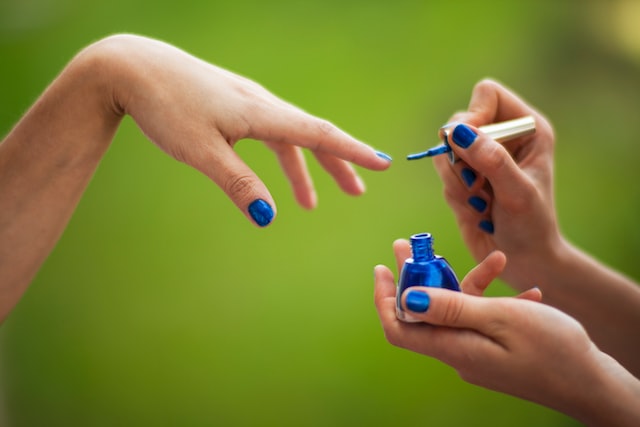 It's good to know if there are nail tech courses online in Canada. Why? There's a difference between what United States schools teach and what Canadian nail schools teach.
In the US, nail techs are more tightly regulated. They usually need a license, for instance. Since that is the case, programs will have to teach topics that will help you pass the exam.
In Canada, on the other hand, regulations are loose in most provinces, so nail techs don't need as much depth in their education. Of course, having as many skills and knowledge as possible is always great, but many provinces don't require it in a regulatory way.
Check out the classes and schools offered for different provinces below.
Search nearby schools using your ZIP
British Columbia
British Columbia nail tech schools have been turning to online programs since the Covid epidemic hit. When people couldn't gather in groups anymore, they were forced to develop their virtual courses if they wanted to survive.
Mirage Spa Education was already a player in the online beauty scene, so they were well-positioned even before the pandemic. Currently, they offer a 400-hour course. They use lots of videos both to train students and to evaluate. Videos are common to all online learning in the beauty field. With nail work, you even need to work on a model hand and send it into the school's office to get tested and evaluated.
You may ask: "But is that as good as attending an in-person class?" Probably not. You will progress faster and learn more if your teacher is in the same classroom as you.
Mirage's address (probably where you send in your test materials) is:
10-1400 Cowichan Bay Rd.,
Cobble Hill, BC
V0R 1L1
NIWE Academy in Calgary is the best you can do for online training in Alberta. Their nail program offers some training online, but you'll also need to attend many classes in person.
You should do in-person training as much as possible in the cosmetology field; any mistakes you make can be corrected quickly by an instructor.
It is also easier to see what instructors are doing and ask questions when you are in an actual classroom.
NIWE Academy's address is 3817-27th St NE, Calgary, AB T1Y 7G2, so you must live in the Calgary area if you want to take the course.
Ontario
Fun fact: Californians have a lot of nail tech schools to choose from. Ontario probably has the best variety in Canada. Still, most Ontario courses require you to attend classes in person but have recently added some online content, so not 100% of the content is classroom only.
However, Gina's College, 3045 Southcreek Rd., Unit 7 Mississauga, ON L4X 2E9, does have an online program. They also have two other locations, so it is possible to do your training in a school if you are nearby.
Free Online Nail Courses In Canada
Just as with free cosmetology education, there are also free nail tech courses.
However, you won't have a certificate or degree to show off if you do a free course. So, where do you find such free nail courses? Try YouTube or other social media that host videos.
You can find courses of all types on YouTube from anywhere in the world. That being the case, Canadians and anyone in the world who can view youtube can learn many things, not just manicuring and nail art.
Some things you should learn if you want to be a well-rounded nail tech:
Sanitation & Sterilization
How to use chemicals in nail care
How to use nail tools like files
The creative side: nail art
Use of acrylic and gel
How to do wraps, tips, and extensions
Recognizing nail disorders like infections and fungus
Summary
There are plenty of schools that offer online nail courses in Canada, but not so many that provide a full program. Likewise, even if you do an entire course online, your education won't be as thorough as if you did it in person. In-person training in a classroom gives you more knowledge in a shorter time.
So, our suggestion? Opt for classes in a brick-and-mortar school for practically-oriented classes, like manicuring techniques. For theoretical information on nails, like anatomy or nail history, try online training.
Best of luck with your nail tech career!
Credit: Photo by engin akyurt on Unsplash.