California has a lot of nail tech schools. This reflects the demand from the general population for beauty services. There is nothing like sitting and getting pampered with a manicure for a good half hour or hour. Since becoming a nail tech is relatively easy compared to a full cosmetology course, it is often the first entry for many people into the beauty industry.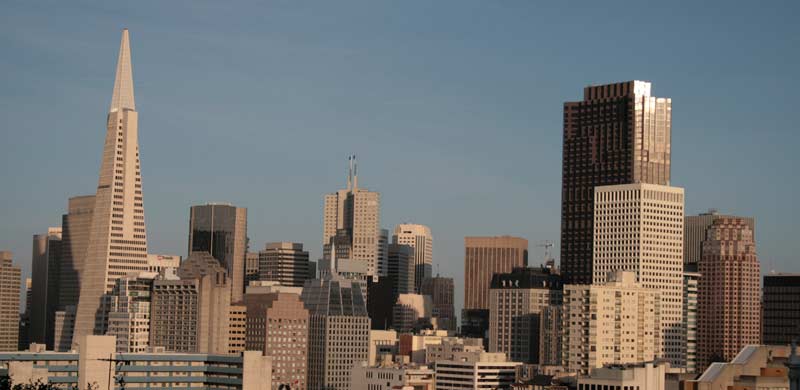 Cosmetology School or Nail School? Your Choice
When you complete a program that has been established and approved by the Board, you will be on your way to becoming a licensed manicurist. Many of these programs can be completed at various cosmetology schools. In California, you will also be able to complete a program at one of many dedicated nail technology schools. Nowadays online nail classes are also a thing.
How Long Does Nail Training Take In CA?
A typical program will consist of at least 400 hours of both hands-on training and technical instruction.
Instruction in this kind of program will include classes such as:
manicures/pedicures
training/instruction in nail care
laws/regulations
health/safety
sanitation/disinfection
anatomy/physiology/bacteriology
Additionally, you will be provided training in things such as sales, professional ethics, decorum, tool use, and more. Use your ZIP in our app below to find a school nearby:
The Manicurist Licensing Process in CA
After you successfully complete a Board-accredited program, you will then be required to complete and submit the Manicurist Application for Examination and Initial License. This can be done either on paper or online. (See the board website for fees). Typically, it takes around 12 weeks for this application to be processed. At that time you will also receive a scheduling letter from the board regarding your licensing examinations.

Exams
The license examination in California consists of a practical and a written exam. Both are given by the National Interstate Council of Board of Cosmetology. The exams can be taken during the same day at one of the Board's permanent testing sites.
The written exam contains 100 questions and you have two hours to complete it. If you pass it, you will be issued a California Manicurist License, which must be renewed biennially, but has no continuing ed requirement.

Examples of Nail Tech Schools in California With Costs
Name
Address
Cost
Other Programs
Western Beauty Institute
6453 Van Nuys Boulevard, Van Nuys, 91401
$3,300
Barbering Arts, Cosmetology, Esthetics, Cosmetology Crossover, Barber Crossover
Thanh Le College School of Cosmetology
12875 Chapman Avenue, Garden Grove, 92840
Tuition and fees: $800
Cosmetology
International School of Beauty
72-261 Highway 111 Suite 121-B
Palm Desert, 92260
$4,000
Cosmetology, Massage Therapy, Barber, Esthetics
Palace Beauty College
1517 South Western Avenue, Los Angeles, 90006
$2,100
Cosmetology, Esthetician, Massage Therapy, Barbering
Asian-American International Beauty College
7871 Westminster Boulevard, Westminster, 92683
$4,000
Cosmetology, Esthetician
Royale College of Beauty
27485 Commerce Center Drive, Temecula, 92590
$4,800
Cosmetology, Barbering, Esthetician
Palomar Institute of Cosmetology
355 Via Vera Cruz, San Marcos, 92078
$4,350
Cosmetology, Esthetics
San Bernardino Beauty College
600 North Sierra Way
San Bernardino, 92410
$3,600
Massage Therapist
Lu Ross Academy
470 East Thompson Boulevard, Ventura, 93001
$7,000
Cosmetology, Aesthetician, Make Up Artist, Barbering, Barber Crossover
Redondo Beach Beauty College
2205 Artesia Boulevard, Redondo Beach, 90278
$4,200
Cosmetology, Barbering, Esthetician
Bridges Academy of Beauty – Barstow
Canyon Country Beauty College – Canyon Country
Dublin Beauty College – Dublin, CA
Vogue Beauty Academy – Crescent City
Image School of Cosmetology – Desert Hot Springs
DeLoux Cosmetology – Fairfield
Manchester Beauty College – Fresno
Fremont Beauty College – Fremont, CA
International School of Cosmetology, Inc. – Hawthorne
Bellflower Adult School of Cosmetology – Lakewood
Dior School of Cosmetology – Manteca
Dior School of Cosmetology – Modesto
Vintage Academy of Hair Design – Napa
World Vision College of Cosmetology – Oakland
The Beauty World – Oakland
Pomona Cosmetology School – Pomona
Mixed Institute of Cosmetology – Sacramento 403
Bellus Academy- South San Diego County Campus – National City, Poway, CA
Calaveras School of Cosmetology Rop – San Andreas
Jerrylee Beauty College – Roseville
Zenzi's Cosmetology Training Center for Hair, Skin, Makeup & Nails – San Francisco
Trinh College – San Jose
Flavio Beauty College Inc – Torrance
Cosmetologist's Academy of Beauty and Design – Turlock
United Beauty College – South El Monte
Dior School of Cosmetology – Turlock
Ukiah Beauty College – Ukiah
Elite Cosmetology School – Yucca Valley
Marinello Schools of Beauty – located in many cities but now CLOSED permanently
Other California schools for barbers, estheticians, cosmetologists and makeup artists.
School websites:
Any nail academies in California missing from this directory? Please use our contact form to let us know.