For more information on Barber Schools check
here
.
Good news: there are plenty of places to study barbering in California!
There are plenty of good reasons to become a barber in CA including the fact that it is a growing profession. Did you know that by 2022 there will be an approximately 20% increase in the number of barbers employed in the state? Here's the ins and outs of getting your license…
The first thing you need thing you need to do is complete the necessary training. Usually this is done at an accredited school or college. The minimum time you will need to study and practice in school is 1,500 hours. Alternatively you can complete an apprenticeship, but that takes longer (3,200 hours plus 200 in the classroom), however with apprenticeship you can earn while you learn. Enter your ZIP below to see what's available near you and come to an informed decision about where to train to become a Ca. licensed professional barber.


Since it is set by the CA state board the barber's curriculum is the same whichever college you go to. Different schools will have different instructors and different styles but all prepare you for the profession according to regulations. Besides cutting hair you will learn things like shaving, hair colouring, hair styling and safety and sterilization.
Once you've finished your schooling it is time to apply to take the California exam. It usually takes two to three months to hear back about your exam date but once you've taken and passed the exams — which has two parts — both written and practical, you are eligible to receive your barber's license.
Cost of the CA barber's license is included in the fee you pay to take the exams
. Barber's licenses in California must be renewed every other year – the
fee is $50 as of 2016
.
Take a look the tools you'll need to to take your training.
List of Schools
L.A. Barber College – Los Angeles
Central Valley Barber College – Riverbank
San Jose Barber College – San Jose
Stockton Barber College – Stockton
The Brothers Barber College – Oakland
Healthy Hair Academy – Inglewood
Western Beauty Institute – Lancaster
Western Beauty Institute – Panorama City, CA
Northern California Barbering & Cosmetology Apprenticeship School – Sacramento, CA
Saco Academy San Diego, CA
Mojave Barber College – Victorville, CA
Marinello Schools of Beauty – North Hollywood CLOSED
Marinello Schools of Beauty – San Diego-Miramar CLOSED
Bakersfield Barber College – 2844 Niles St, Bakersfield, CA 93306 – Throughout our 24 years in business at Bakersfield Barber College, we have maintained a structured program with a family atmosphere.  Our  large facility accommodates both full time and part time schedules.  We offer hands on practical applications on customers, other students and mannequins.
Bellus Academy -13266 Poway Rd, Poway, CA 92064 – Our complete barbering course will prepare you to take on the highly coveted profession of a barber.  From start to finish our students can expect to receive the fundamental knowledge of barbering and fully comprehend both the artistry and business of this timeless profession.
Marinello Schools of Beauty – San Mateo CLOSED
Marinello Schools of Beauty – West Covina CLOSED

Marinello Schools of Beauty – Victorville CLOSED
Marinello Schools of Beauty – Chico CLOSED
Royale College of Beauty – 27485 Commerce Center Dr # A, Temecula, CA 92590 – The Barbering program at RCB encompasses not only the CA. State Board requirements, but expands into the latest techniques of today's market. This will include advanced Dermalogica skin care and advanced color classes. Low tuition, Federal Financial Aid, Grants and VA to qualified students.
Marinello Schools of Beauty – Hemet CLOSED
Marinello Schools of Beauty – Castro Valley CLOSED

Marinello Schools of Beauty – Los Angeles-East CLOSED
Royal Hair Institute – Los Angeles
The Academy of Barbering Arts – Northridge, CA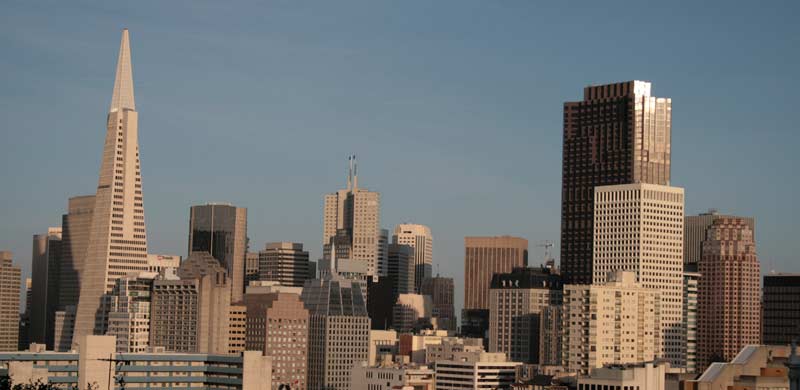 CA barber board.
More interested in other types of beauty schools? Check out our pages that list California schools for nail technicians, estheticians, cosmetologists and makeup artists.
Barbering in the US – Schools by State
Barber Instruction Schools in Canada
Quebec
Nova Scotia
Prince Edward Island
Newfoundland
Northwest Territories
Nunavut
Yukon
School links:
1st Academy of Beauty – Rosemead catalog
Academy of Esthetics and Cosmetology (PDF) – San Fernando Valley ph.
Baldwin Park Adult School – Baldwin Park
Bay Area Hair Institute – San Francisco
Bellflower Beauty College of Lakewood – LakewoodThe Real Barber's College – Anaheim, CA
Form Academy – Los Angeles
California Hair Design Academy – Chula Vista
Cinta Aveda Institute – San Francisco
Coachella Valley Beauty College – Beaumont, La Quinta
D'Lacreme School of Cosmetology and Barbering – Fairfield
Federico Beauty Institute – Sacramento
Hinton Barber College – Vallejo
Institute of Beauty Culture – Santa Maria application
International Academy of Cosmetology – South Gate
Jade Beauty and Barber College – San Jose
John Wesley International Barber & Beauty College – Long Beach
Lancaster Beauty School – Lancaster
Linda Beauty School – San Diego NOW CLOSED
My Beauty & Barber College – Sacramento
National Cosmetology Beauty School – Oakland
Rosston School of Hair Design – Moreno Valley
San Luis Obispo Beauty College – San Luis Obispo
Santa Ana Beauty Academy – Santa Ana
Tramy Beauty School – Escondido, San Diego
Urban Barber College Concord, CA
Wayne's College of Beauty – Salinas
CRU Institute of Cosmetology & Barbering Garden Grove, CA & Rancho Cucamonga, CA
International School of Beauty – Indio, CA
California Barber and Beauty College – San Diego
Marinello Schools of Beauty Los Angeles
Borners Barber College Long Beach & Los Angeles, CA phone
Safavi Institute of Cosmetology and Esthetics – Modesto, CA
Pro Barber College – Westminster, Torrance CA
Academy for Salon Professionals – Canoga Park, Santa Clara
Associated Barber College of San Diego – San Diego
David's Academy of Beauty – Pico Rivera, CA
Lu Ross Academy of Beauty & Health – Ventura, CA brochure phone
Moler Barber College – Oakland, San Pablo catalog
San Bernardino Barber & Beauty College San Bernardino, CA
Academy of Beauty – Culver City
Abram Friedman Occupational Center – Los Angeles
American Beauty College West Covina, CA
Palace Beauty College Los Angeles, CA
ZMS The Academy – Los Angeles
Did we miss any barber schools in California? Please contact us to let us know.