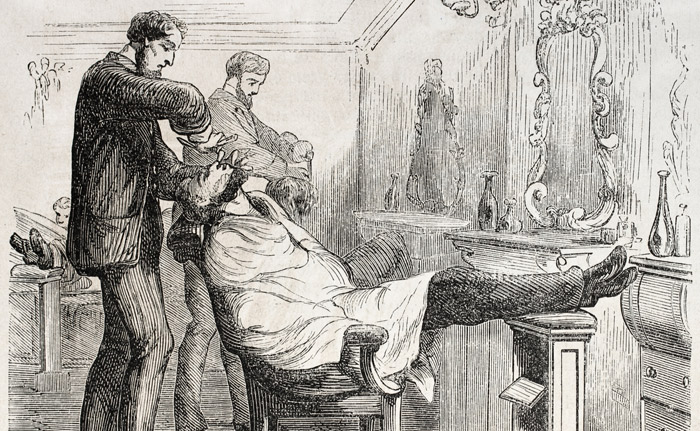 Barber schools generally hold classes during the day but for some this is not an option. Did you know that it is also possible to do the training part-time at night or on weekends? Yes, barber evening classes are a potential solution for those who work, or are otherwise engaged during the day.
To find potential schools that offer night classes near you click here or enter your ZIP below.
Why Night Classes?
Some potential students or trainees must continue working. They are unable to do full-time barbering courses due to financial constraints. Sometimes there can be an interest in learning barbering but not a readiness to commit to it. Many of the same reasons that an aspiring cosmetologist would want to take a night course apply to barber candidates too. Part-time training during evenings or at night or on weekends can be a perfect opportunity to get a taste of the barber's lifestyle. You can take a series of classes over weeks and get an idea if the profession is right for you. Typical intro classes would be as follows:
Sanitation and safety
Equipment overview
Different Haircut styles
Scissor/shear techniques
Electric Clipper methodology
Shaving the neck safely and properly
Combing/brush techniques
Fading/Tapering
Usually advanced techniques such as straight razor shaving are studied on the job. Barber colleges do touch upon it, but most not in a comprehensive way that leaves you confident and professional in your abilities.
For example, Imperial Barber Training Center in Ontario, Canada offers a five-week course with 8 hours/week over two weekday nights/week. Ontario doesn't have a separate certification process for barbers (though it is in the works we understand!) so this training alone can be sufficient to start your career in that province.
In fact, since Imperial has several barbershops there's a chance that graduates of their program can be employed with them and continue their education on the job.
Though Imperial only has shops and training in Canada it is likely possible to study at barber schools near you if you live in the States.
Can You Train Online?
It is even possible to get some barber knowledge online if you are truly dedicated that can give you an edge when you go to an actual physical school. As of this writing though, it is still not possible to get your barber's license solely through virtual training. This is similar to other trainings like online skin care school.
In summary, night courses are a great way to get a taste of the barber's work. In some cases you can even complete the training part-time on weekends or evenings. It is important to know that not all schools will offer anything but full-time 9-5 training, so you may have to move to another area to train part-time. However that would kind of defeat the purpose wouldn't it? Best of luck in your barbering career!
Example of Night School Classes