it helps to have an understanding of what your skin needs in order to look and feel it's best
. Part of that involves choosing the right foundation for sensitive skin. See our choice for best foundation check out
Ecco Bella FlowerColor on Amazon
.
How Can You Tell You Have Sensitive Skin?
Sensitive skin is a term that is sometimes overused, but that doesn't mean that you don't have it. If you are experiencing irritation for the first time, the problem might be product overuse. Extremely cold weather can also cause skin to appear more sensitive than it really is.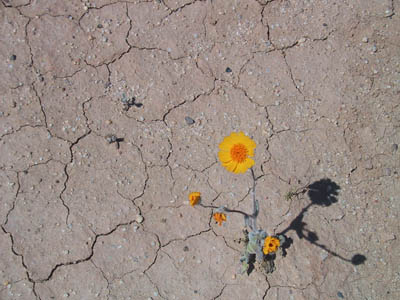 To really tell if you have sensitive skin, rub your fingers across your cheek with medium pressure. If the skin starts to redden, you most likely have sensitive skin. Another clue is that every product you put on your skin, no matter how gentle, seems to either sting or cause your skin to redden. You can visit an esthetician to find out more about your skin and how to care for it. Your also likely to find out everything you need to know if you attend classes about makeup.
Another thing to keep in mind about your skin is that it can change as the environment inside and outside your body changes. So, what may be the correct foundation makeup for dry winter conditions will likely not work as well in a humid tropical climate. Changes in your body due to diet or illness can also have an affect on your skins health and texture. For instance, though your sensitive skin may be oily most times, at other times it may become a normal or combination skin and you will have to adjust your choice of foundation accordingly.

Ideally you will gain experience in different climates and times of life so that you automatically know which makeup is right for certain times of life and certain environments.
The Best Hypoallergenic Foundations for Sensitive Skin
Just because a foundation is labelled "safe for sensitive skin," that doesn't mean that it truly is. Product packaging is all about buzz words, but there are two that actually mean something to those with sensitive skin. Hypoallergenic and noncomedogenic are two phrases to look for on your new foundation.
Almay is hypoallergenic, non-comedogenic, inexpensive and… works well. Though it isn't completely natural & organic it is the best compromise in between expense and a product that doesn't irritate most people. There's never one foundation that will work for absolutely everyone, but this one comes close.
Hypoallergenic – The term hypoallergenic was first coined in a cosmetics campaign in 1953. Literally it means that the product is "below allergenic." Translated into layman's terms, this means that the product is less likely to cause an allergic, or sensitive, reaction due to the product's ingredients.
Noncomedogenic – Noncomedogenic beauty products are designed specifically not to block pores and cause blackheads. While this is not specific to sensitive skin, those with sensitive skin need to avoid acne if at all possible. Acne products tend to be harsh, and can cause even more sensitivity, so it is best to avoid them and use mechanical means to remove blackheads.
Picking the best hypoallergenic skin products you for means balancing not only the sensitive aspects, but also your skin type. Normal skin requires slightly different things from foundation than dry or oily skin does. So it's important to pick the right formulation that not only works with your skin type, but also does not inflame or irritate your sensitive skin. Unfortunately this can sometimes be a trail-and-error process, so once you find the one that is right for you stick with it as long as you can. Keep reading below to get some ideas about where to start with your search for the foundation that's right for you.
Your best chance to find makeup that is easy on your skin is to go with one composed of natural — and preferably organic — ingredients. Though you may still have an allergic reaction your chances are better of having happy skin when you use organics. To get you started here is a list of five companies that offer organic, or partially organic, foundations:
If you don't mind non-organic foundations with some man-made ingredients continue reading… some of them are less expensive.

Foundations for Oily & Sensitive Skin
Oily skin tends to produce too much oil during the day, so by evening, skin is likely to be shiny and if you run your hand across your face, you'll feel the oil. Look for oil-free possibly powder mineral foundation brands that have a light texture. Heavy foundations are not a good idea with oily skin, since they can feel like they're sliding off your face after a couple of hours. A good prep routine for any skin, but especially oily, is to exfoliate. Sometimes a primer will help too. And though you might think oily skin doesn't need a moisturizer that may help too… but look for a light one like the Laura Mercier below.

| | | |
| --- | --- | --- |
| Tarte Cosmetics Amazonian Clay BB Tinted Moisturizer - SPF 20 sunscreen built in, and it's oil-free, ultra-light, and water-based. It's available in 8 shades, so you can find just the right shade for your skin. It has no parabens, sulfates, or phthalates. | NARS Sheer Matte Foundation - This foundation is sheer, but it offers buildable coverage that's easy to achieve. It absorbs oil and evens out skin tone. It has a weightless formula, so you'll forget that it's on. 17 different shades, so it's very easy to find the right color for you. | Laura Mercier Tinted Moisturizer - Oil Free - This moisturizer is extremely light, yet has a broad spectrum UVA/UVB sunscreen. It's very hydrating, and controls breakthroughs of oil during the day. Lots of antioxidant vitamins nourish the skin while it's on. 15 shades. Our #1 oily skin pick! |
| 1.7 fl. oz. | 1 oz. | 1.8 oz. |
Foundations for Normal & Sensitive Skin
Normal skin is neither oily nor dry. It's a happy medium, and generally has a smooth overall texture with few visible pores. If you have normal skin, it's likely not too hard to find a sensitive skin formulation that works for you when it comes to foundation makeup.
Those with apparently normal skin, though, do have to deal with different conditions hat may require adjustments. If it is a hot humid summer's day you will likely change things up a bit compared to a dry, cold day in mid-January in North Dakota!

| | | |
| --- | --- | --- |
| Benefit Cosmetics hello flawless oxygen - Available in 9 shades, 'Hello Flawless!' is an oil-free liquid foundation that builds coverage as you apply it which is handy for days when you really have something to cover! It has SPF 25 sun protection, and it has light-diffusing properties to help camouflage flaws. | CoverGirl Clean Sensitive Skin Liquid Makeup - This foundation is sheer, but it offers buildable coverage that's easy to achieve. It absorbs oil and evens out skin tone. It has a weightless formula, so you'll forget that it's on(sounds good for a hot day?). Comes in different colors to satisfy different skin types and it is one of the more affordable foundations. | Laura Mercier Smooth Finish Foundation - Normal skin can tolerate powder foundations easily, and this is a great one to try. Available in 20 shades, you can use this foundation either wet or dry. It's got a nice compact case for easy traveling. The foundation is lightweight and builds to solid coverage like the others. |
| 1 fl. oz. | 1 oz. | 0.3 oz. |
Foundations for Dry & Sensitive Skin
Dry skin lacks adequate moisture, and this creates greater problems than just sensitivity. When skin is too dry, it becomes dull, and then flaky. If you have dry, sensitive skin, then you need a creamy, liquid foundation that adds moisture without overwhelming your skin.

| | | |
| --- | --- | --- |
| MAKE UP FOR EVER HD Invisible Cover Foundation - With 26 shades, it's impossible not to find the right one for your skin tone. Oil-free, but very moisturizing. The formula contains HD pigments that help to even out skin imperfections for perfect smoothness and for looking great in harsh lighting. Great if you can afford it as part of your makeup arsenal. | MAC Studio Sculpt Foundation SPF15 - This creamy foundation delivers on moisture with its gel formula. It offers buildable coverage without looking cakey or artificial. Some do report a heavy feeling but at least you know you're covered. It has an SPF of 15, and it's available in 19 shades to match any skin color. Again, a little pricey but mid-range compared to MU4Ever. | Almay Clear Complexion Makeup - This affordable foundation works wonderfully with dry skin — and other skin types too. It really stays on your skin well — even in humidity — which means it is preventing dry-out. In fact, it's only drawback is that it stays on so well that you may have to work extra hard to remove it at the end of the day! |
| 1.1 fl. oz. | 1.3 oz. | 1 oz. |
| $87.28 | $40.76 | $9.99 |
Foundations for Combination Sensitive Skin
Combination skin is problematic, since you have both oily areas and dry areas. The T Zone in particular is troublesome, since that area tends to build up oil. And you know how difficult it can be to adjust to the different temperatures and moisture levels that come up during a day.
If the differences between the oily and dry areas of your face are extreme, you might want to choose two different foundations to accommodate both problems. Check out the different types in the tables above for ideas.
That said the choices below give you your best chance for an all-in-one foundation.

| | | |
| --- | --- | --- |
| Clinique Superbalanced Makeup - As you know combination skin needs a mind reader & this foundation is smart enough to add moisture or absorb oil as needed. It's long-wearing and provides decent coverage. 17 shades and Clinique quality… | Mineral Liquid Powder Foundation SPF 15 - A nice, light makeup that also conceals very well and covers acne without inflaming. Oil, talc, and fragrance-free and claimed hypoallergenic, but not free of chemicals: read the ingredients first to get an idea! | Almay Clear Complexion Makeup - Wonderful with combo skin. It stays on your skin well — even in humidity. It's only drawback is that it stays on so well that you may have to wash twice or three times to remove it at the end of the day! Bonus is that it is the most affordable of the three. |
| 1 fl. oz. | 1 oz. | 1 oz. |
Are you passionate about makeup and want to learn more? Find out what you need to know about studying it here and here.