Have you ever wondered what it would take in order to become a massage therapist? Maybe you're not even completely sure what exactly massage therapists do and what they learned in massage schools. Being a massage therapist involves way more than simply rubbing someone's back to help them feel a little bit better after a stressful day. A massage therapist is well-versed in how all of the body's muscles, bones, and joints work together. She knows how to coax each of those body parts into doing its job more effectively. Get help finding schools your area using the assistant below:
Types of Massage
When most people hear the word "massage," they tend to think in general terms.
There are tons of different kinds of massage, though, and they're all slightly different. There are even subsets of massage devoted directly to keeping pets healthy and happy. Pet massage is a little different from massaging people, of course, but there are similarities.
Massage can relax you, it can help to soothe sore muscles, and it can improve performance during exercise and sports. So just like horse massage benefits your horse, massage can be a big help for humans too!
Type of Massage
Description
Swedish Massage
One of the most common forms of massage.
Long strokes combined with kneading.
Relaxing.
Aromatherapy Massage
Virtually any type of massage combined with
aromatherapy oils for a combined treatment.
Rolfing
A form of deep tissue manipulation.
Painful for some at first, it offers strong results.
Deep Tissue Massage
Targets the deepest layers of muscle.
Typically used for injury recovery.
Shiatsu
Japanese bodywork technique that combines massage
with acupuncture meridians.
Hot Stone Massage
Warm stones are applied to specific points on the
body to warm up muscles.
Thai Massage
Similar to Shiatsu in that it uses compression points.
The therapist moves your body during the massage in
a series of stretches.
Pregnancy Massage
Designed to be safe for expecting
mothers.
Helps to relieve aches and
decrease swelling.
Sports Massage
A specialized form of massage for injuries related
to sports and exercise to help those injuries heal.
Reflexology
Involves applying pressure to specific points on the
foot that correlate to health throughout the rest of the body.
Why People Should Have Massages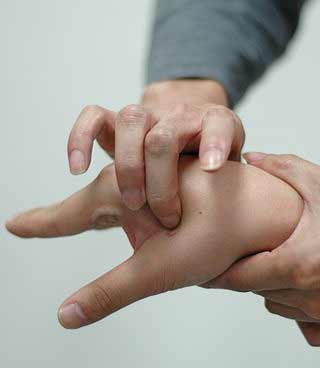 There are specific reasons to have certain types of massage, say in the case of sports massage, for example. Massage helps to physically manipulate the injured muscle or ligament. By moving blood and lymphatic fluids via massage circulation improves in the injured area. This helps to spur healing.
But in a more general sense, why should people bother with getting a massage? The simple reason is that it helps to relax and soothe muscles in ways that other treatments and therapies just cannot do. This is particularly helpful if you're stressed, or you spend a lot of time working at a computer screen. Stress and muscle strain often cause aches and pains that need more than a warm shower or a good night's sleep to dissipate.
Studies also show that massage helps to lower or to regulate blood pressure levels in people who have issues with high or erratic blood pressure. Regular massage helps to maintain those results, too, even over an extended period of time. You can't just stop taking your blood pressure medication after your first massage, but you may be able to see results that you didn't expect through regular massage.
Keep in mind also that most people have massages simply because they feel good. There's nothing wrong with that at all. If you find a particular type of massage helps you to relax and feel wonderful, then that's a great reason to have a massage.
Massage Schools and Massage Therapy Training
If you really want to make a difference in the lives of other people, perhaps becoming a massage therapist is for you. But in order to do that, you would need to look into a massage therapy school, or extended massage therapy training.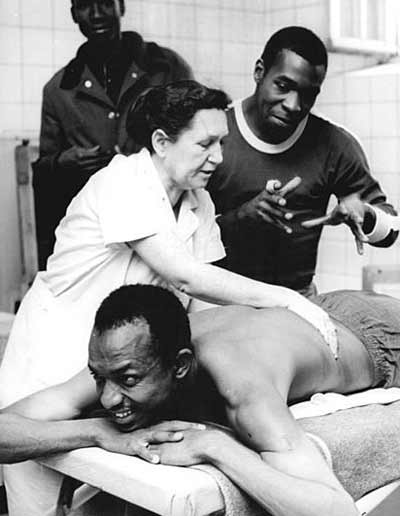 There are a variety of terms used to describe the training programs that massage therapists go through. These include: massage training school, masseuse school, and massage therapy schools. In essence, all of these terms boil down to the same thing. A licensed and trained massage therapist is able to perform muscle manipulation work on clients. The term "masseuse" is a French word that refers to a female massage therapist. Due to negative connotations once associated with the term, though, most female massage therapists prefer a gender-neutral title of "massage therapist."
When you attend massage therapy school, there is a curriculum that teaches you the basics of musculature and anatomy. That way you understand how the human body functions and how each system works together. This is vitally important so that you know how to correct problems and improve the health of your clients later.
As you progress through the program, you begin working on fellow students in order to practice what you've learned through your classroom training. The hands-on aspect of massage therapy training is essential. In that way you are able to deal with real people who have their own unique circumstances.
In accordance with local licensing requirements, your time in practical application of your studies and your classroom hours lead up to your ability to become licensed. Most states require completion of a licensing test. After licensing you'll need to maintain your status by renewing it at the end of each term. Depending on your locale, this may require additional continuing education hours or other requirements you can fulfill in order to stay licensed.
Top Massage Therapy Schools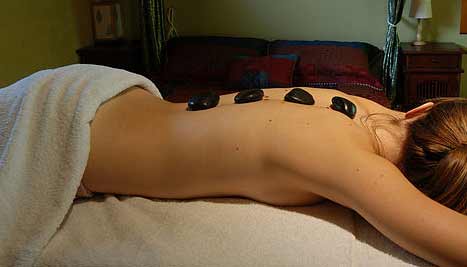 When you're interested in becoming a massage therapist, there are tons of options available to you. There are online training schools, community colleges that offer massage training, and dedicated schools that teach nothing but massage therapy. No matter where you're located, there is a program that can work within your schedule and your needs. If you're looking for the best of the best, though, consider one of the following five schools.
Get help finding the best schools your area using the assistant below:
Massage Classes
No matter where you decide to go in order to obtain your massage training, you're going to encounter coursework that helps to prepare you for your future career.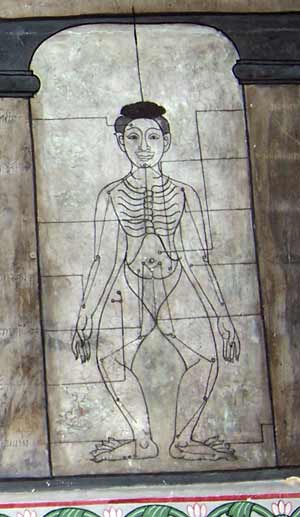 Contrary to popular belief, masseuse classes rely heavily on scientific and anatomical lessons at the beginning.
Massage courses are likely to be intense for students who are just starting out, especially if they don't have a solid background in biology and basic anatomy. Some of the topics you should expect to see covered include some of the following:
Anatomical terminology
Skeletal anatomy and function
Joint study
Muscle attachments and actions
Nerves and joints
History of massage
Body mechanics
Medical terminology
Sanitation requirements
Draping
Communication with clients
Business practices
As you can see, the topics cover a wide range and there are even more to be covered. If students want to focus on a particular type of massage, for example Rolfing or Shiatsu, they can take additional classes as well.
The exact coursework and required hours of classroom and practical hours are set forth by the state licensing bureau for each area. Some schools choose to go above and beyond those limitations.
Be sure to research the curriculum of the school that you plan to attend in order to get a better idea of the scope of the training provided, and to get a better idea of the length of time that you're committing to in order to attend massage therapy school.
Costs and Materials
Costs for becoming a massage therapist can vary, particularly depending upon the school you choose to attend.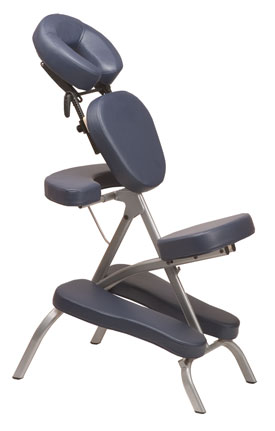 One common factor no matter where you go for training is that you'll need to invest in your equipment both for your training and as a fledgling massage therapist. You'll need a massage table or chair, preferably both, and you'll need linens to go with it.
If you plan to learn or to offer something specific, such as aromatherapy massage or hot stone therapy, you'll need to invest in the items necessary for those types of massage.
You'll also be responsible for tuition (eg.), textbooks, and possibly for any continuing education fees. Your license will be an additional charge. You'll need to factor licensing in as a repeated cost because you'll have to renew it after a set period of time (eg., Fl.).
You'll also need to be able to maintain or replace your massage table and chair after a certain amount of use. Investing in carrying cases and other protective items is a good idea. Your massage training school will go into more depth regarding each of these issues.
Becoming a massage therapist is incredibly rewarding, but it requires a definite commitment in order for you to succeed. Get help finding schools your area using the assistant below: