Have you decided to go to barber schools in the exciting southern state of Georgia? Barbers are defined as those who cut, style, and design men's hair, including facial hair. The job outlook for barbers is good in Georgia; demand is increasing due to some leaving the profession for retirement. If you want to be an in-demand barber, be in control of your earnings and possibly be your own boss, then a formal education is an important first step in your career.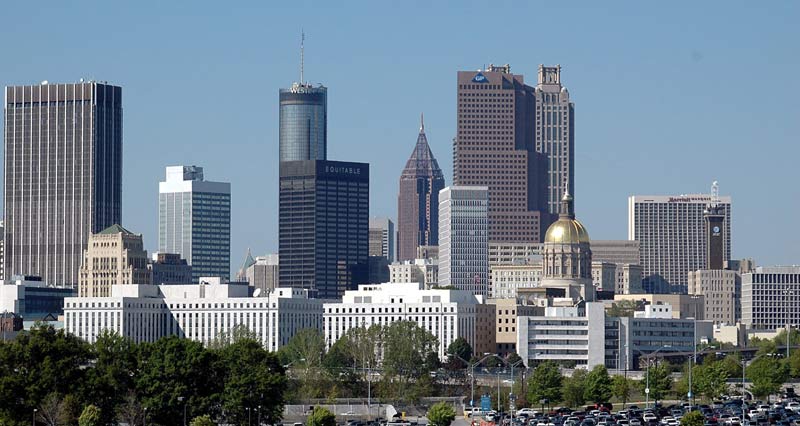 The state of Georgia requires that you are trained and graduate from a barber college. Barbers must complete 1500 hours of specialized courses, including theory and practical experience.
Enter your ZIP below to see what's available and come to an informed decision about where you'd like to study in GA to become a professional barber.
Theory classes include such topics as hair and scalp treatments, shaving, and facial hair and design waxing.
Clinical or practical experience requires the trainee to perform what they've learned under direct supervision. These must add up to a total of 1500 hours of training which is similar to many other states including California.
Barber Apprenticeship in GA
The Georgia Board of Barbering will also allow you to complete an apprenticeship if you are at least 16 years old. The apprentice must submit an application with the Georgia Board, as well as pay an application fee, and complete on-the-job training of 3000 hours over at least 18 months. The apprenticeship is optional, but will add to your skill level and experience.

Procedure For Getting Your Georgia Barber License
The next step is to pass the National Theory and Georgia State Licensing Exams. Your school will submit your application to sit for the exam with PSI, the testing vendor used by the Georgia Board. There are two exams to schedule: the Georgia Barber Practical Exam, and the National Barber Written Exam. After completing and passing the licensing exams, you must submit an application to the Georgia Board for a Master Barber's License, along with an application fee. Georgia barbers must renew their license every two years, in the even-numbered years.
Start your career as a licensed barber and use your skills to be in charge of your salary and possibly own your own shop. Get started with a formal barber education and become licensed in Georgia.
Take a look at our tools page to see what kind of stuff you'll need to be a barber student.

Some Georgia Barber Schools Compared
Name
Address
Costs: Tuition + Fees
Webb's Barber School of Arts
4356 Mercer University Dr.,
Macon 31206
$6,125 tuition and fees
Vogue Beauty & Barber School
3655 Macland Road,
Hiram 30141
$16,100 tuition and fees
Boyds' Barber School
411 Maxham Rd, Austell, GA
$10,000 all included
Atlanta Beauty & Barber Academy
6088 Buford Hwy., Doraville 30340
$6,000 all included
Gwinnett Barber Institute
3500 Gwinnett Place Dr. NW, Duluth 30096
offers f/t or p/t classes
Profile Institute of Barber-Styling
26 Cleveland Ave SE, Atlanta, GA 30315
not known
American Professional Institute – 3353 Mercer University Drive, Macon 31204 (Better Business Bureau
report
)
Cutting Edge Barber and Beauty Institute – 4121 Stone Mountain Hwy. Ste. 130, Lilburn 30047
Phil's Barber & Style School – 945 Beaver Ruin Road Ste. 500, Lilburn 30047
Rivertown School of Beauty, Barber, Skin Care and Nails – 4747 Hamilton Road, Columbus 31904
Other Georgia schools for estheticians, cosmetologists and nail techs.
Some School links:
rivertownschoolofbeauty.com
gwinnettbarberinstitute.com
atlantabeautyacademy.com
boydsbarber.school
Did we miss any Georgia barber schools? Please contact us to let us know.