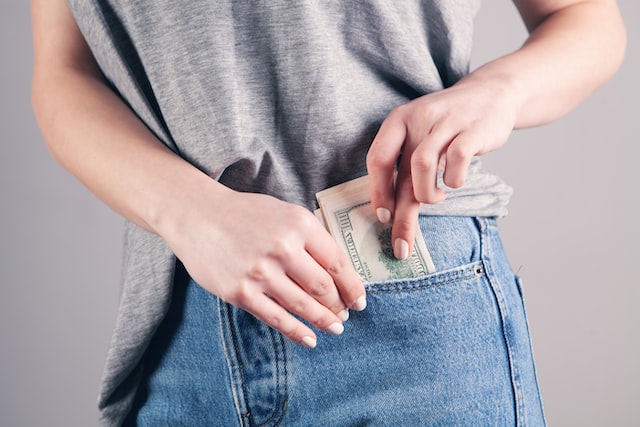 With inflation these days, there is more demand for cheap esthetician schools. And why not?
However, there is often a balance to be struck between price and quality.
If a school is too inexpensive, it probably means they are cutting corners.
But if a school is expensive, it usually means you are wasting money just because an institution has a good reputation.
So, let's see how to find a school or college that is cheap but also good!
How to Find Good, But Low-Cost Esthetics Training
First of all, it is vital to select schools with some sort of certification or accreditation. That way, you can be sure that the school has been examined and approved by a regulatory agency.
For example, the California Board of Barbering and Cosmetology has a page where you can view which schools they support. In fact, if a school in CA has yet to be approved by them, you cannot even take a licensing exam.
Once you have narrowed it down to accredited institutions, the next step is to determine the esthetics schools' costs.
Public colleges are likely to have lower costs as well as decent training.
Many colleges and schools don't have the tuition price on their website. They want you to contact them so that they have a greater chance of enrolling you.
On the other hand, the more inexpensive schools are often more transparent in their pricing. For example, they show their cheap tuition cost prominently on their website because low price is one of their selling points.
See if there are inexpensive skincare schools near you by entering your ZIP below:
Examples of Cheap Esthetician Schools in California (and not-so-cheap)
| Name | Address | Cost |
| --- | --- | --- |
| Advanced Beauty Techs Academy | 2191 Sampson Avenue Suite # 105, Corona, 92879 | $12,825 |
| American Beauty Academy | 558 Main Street, Brawley, 92227 | $6,299.09 |
| Career Academy of Beauty | 12471 Valley View Street, Garden Grove, 92845 | $8,825 |
| Coastline Beauty College | 611 Palm Canyon Drive, Suite Number 205 Palm Springs, 92264 | $7,291 |
| San Bernardino Beauty College | 600 North Sierra Way, San Bernardino 92410 | $6998 |
| Federico Career Colleges | 5660 North Blackstone Avenue, Fresno, 93710 | $15,281.45 |
| Flair Beauty College | 23754 Valencia Boulevard, Valencia, 91355 | $6,900 |
| Hoss Lee Academy | 200 Whyte Avenue, Roseville, 95661 | $16,000 |
| Asian-American International Beauty College | 325 East Betteravia Road Santa Maria, 93458 | $6,490 |
| Le Melange Academy of Hair | 931 Coombs Street, Napa, 94559 | $10,500.43 |
The Effect of Required Hours on Tuition
Different states have different licensing requirements.
So, for example, the hours of training required in New York (600 hours) are less than the hours (750 hours) required by Texas.  In TX, you will have to train longer to get your license. And that means tuition costs will be higher on average.
You can find a complete list of states with their required hours on our main esthetician schools page.
These days more and more schools are offering hybrid esthetics training and online esthetician classes as part of their curriculum. This, too, can reduce costs and save time since there is no commuting, and the school can reduce costs and (hopefully) pass savings on to you.
Specialized Esthetician Training Is More Expensive
The type of esthetician school you attend will also affect the tuition cost.For example, medical esthetician schools have more extended training, which means — you guessed it — higher cost.
Suppose you really want to learn how to administer botox and do other esthetics procedures that require special training. In that case, you will need to pay more.
So, if you are trying to pay as little as possible, do your regular esthetics training first. Then, after saving enough money, go back to finish the more specialized courses.
Does Free Training Exist?
It is possible to get completely free beauty training, but you likely won't be able to get licensed with it.
Nowadays, youtube, Instagram, and so on all have a massive number of videos from many of which you can learn A LOT about all types of beauty procedures.
Another way to get your education for nothing is to apply for grants, scholarships, and other kinds of financial aid for beauty schools.
As mentioned, schools that operate under government subsidies usually have good instructors and courses but at a lower cost than unsubsidized schools.
So by choosing a public college, you can study in a suitable environment that satisfies all criteria for getting your license — but at a discount price tag!
Summary
It requires some planning and research, but if you put in the time, you can reduce costs and find a cheap esthetician school.
And why not? As long as the institution you choose fits your aspirations and feels like an excellent place to learn, there is no reason to pay extra.
Resources:
https://www.barber-beautycollege.com/
https://coastlinebeauty.edu/
https://www.abt.edu/
Photo by Sasun Bughdaryan on Unsplash.