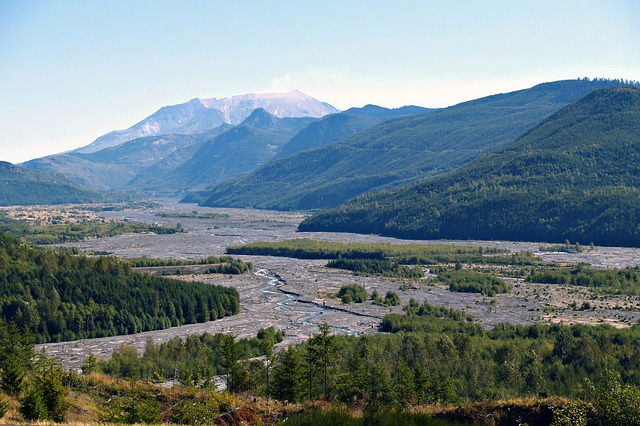 Washington has a lot of good esthetician schools… did you know that there are two educational programs for a promising esthetician to follow in order to receive licensure in Washington?
Having two different pathways provides ample educational opportunities and locations. This career field is constantly growing. Therefore, you are likely to be employed rather quickly. And there is lots of chance for further education as, for example, a medical esthetician.
Both apprenticeship and in-school training provide lots of hands-on practice, but some parts of the curriculum can be taken via online skin care training.
How Many Hours Does It Take To Become An Esthetician in WA?
Your first step is to select which one of the programs of study is better for you. Washington allows licensure after successfully completing 1,000 hours of formal coursework at an esthetics school or at a cosmetology college.
The other choice is to achieve licensure through an apprenticeship. Each alternative ensures that you receive a state-approved education that prepares you for licensure tests and your career.
Enter your ZIP below to find the schools closest to you:
What Will You Learn? Esthetics Curriculum in Washington
In the state's accredited program, you study different areas of esthetics.
Skin care coursework consists of learning how to do facials, wraps, exfoliation, and use electrical devices effectively. In skin removal classes, you learn how to use waxing, sugaring, tweezing, threading, and lotions to remove unwanted hair safely. Sanitation procedures, storing chemicals, and first aid are part of the curriculum.
The Washington State Esthetician Exams
After successful completion of the esthetics program and a referral from your instructor to the National Testing Network, you begin the licensure process by taking the National-Interstate Council on State Boards Cosmetology Exams.
To begin the process, you register at www.cosmetologywashington.com. Next, you schedule your written and practical exams. There is a fee for testing that you pay at this time. You prepare by reading the NIC Exam Preparation Guide and taking the written practice test.

After passing both exams, you need to apply for your license and pay the processing fee.
A master esthetician license requires additional courses, training, and testing. After achieving master's licensure, you can train in more technologically advanced treatments such as lasers, radio frequencies, and ultrasounds. Both types of licenses need to be renewed every two years.
Be sure to check out our school costs page so that you know what you're getting yourself into financially.
To get an idea of what jobs are available and the different employers, try a search on the state's work search site.

Esthetician Schools in Washington with Costs
Name
Address
Cost
Other Programs
Aesthetics Northwest Institute
1750 124th Avenue Northeast, Bellevue, 98005
Aesthetics Training Program: $10,000.00 Includes Tuition, Kit, Books, Lab Fee, and Registration
None
BJ's Beauty & Barber College
5239 South Tacoma Way, Tacoma, 98409
Tuition: $6,500.00
Application Fee:$100.00
Lab Fee:$150.00
Uniform, Books, Kit:$2,113.00
Sales Tax Kit & Uniform only (9.9%):$209.19
TOTAL:$9,072.19
Manicuring, Cosmetology, Barber
Bluestone Academy
201 North Pine Street, Ellensburg, 98926
Tuition: $6,250
Cosmetology, Nail Technology, Hair Design
Clover Park Technical College
4500 Steilacoom Boulevard Southwest, Lakewood, 98499
$14,000
many
Euro Institute of Skin Care
10904 Southeast Petrovitsky Road, Renton, 98055
Tuition
Tuition: $10,950
Student kit: $2,200 ($2,000 plus $200 Washington State sales tax)
Registration fee: $300 (non-refundable)
Total: $13,450.00
None
Glen Dow Academy
309 West Riverside Avenue, Spokane, 99201
Tuition: $6060.00
Equipment, Textbook, Supplies: $2561.45
Registration/Application Fee: $100
Uniforms: $95.00
Fees: Lab Fee: $141.22 / Drop Fee: $150 / Re-entry Fee $100
Total Cost: $9,191.44
Cosmetology, Manicuring
American Beauty & Barber College – Tacoma
Anthony's Beauty School – Seattle
Celebrity Beauty School and Salon – Tacoma
Char-Glo School of Beauty – Moses Lake
G P Institute of Cosmetology – Seattle
Gary Manuel AVEDA Institute – Seattle
International Beauty College – Seattle
Lacey Beauty College – Lacey
Lincoln Beauty School – Tacoma
Hair Academy – Moses Lake
Pacific Northwest Hair Academy – Port Hadlock
Sakie International College of Cosmetology – Yakima
Shelton Beauty & Barber – Shelton
Simply Couture Beauty College – Renton
Moda Hair Cafe & Day Spa – 538 Main St, Edmonds, WA 98020
Eversmith Academy – 10 N Evergreen Rd, Spokane Valley, WA 99216
Licensing info for Washington state – pdf
Other Washington schools for nail techs, barbers, cosmetologists and makeup artists.
School links:
academyofcosmetologyonline.com
Clover Park Technical College – Tacoma
Did we miss any WA esthetics academies? Please contact us to let us know.