Find out more about nail tech schools 
here
.
Washington has a number of good schools where you can study to be a nail tech. Enter your ZIP below to see what's available and come to an informed decision about where you'd like to train to become a licensed professional WA nail technician.

Also take a look at the supplies you'll need — including tools of the trade & equipment — 
in order to do your nail training
. It is possible to get your training online — read how
here
.
Bellingham Beauty School – Bellingham
Lacey Beauty College – Lacey
Char-Glo School of Beauty – Moses Lake
Hair Academy – Moses Lake
Chetta's Academy of Hair & Nails – Port Angeles
Angeles Academy of Hair & Nails – Port Angeles
Simply Couture Beauty College – Renton
Anthony's Beauty School – Seattle
Shelton Beauty & Barber – Shelton
Lincoln Beauty School – 702 South 38th Street, Tacoma, WA 98418
Celebrity Beauty School and Salon – Tacoma
Elements University – Wenatchee
Yakima Beauty School, Inc. – Yakima
Sakie International College of Cosmetology – Yakima
Visit Washington Board of Cosmetology to learn about nail technician certification and license requirements.
Nail Technology in the US – Schools by State
Nail Care Schools in Canada
Saskatchewan
Manitoba
New Brunswick
Prince Edward Island
Newfoundland
Northwest Territories
Nunavut
Yukon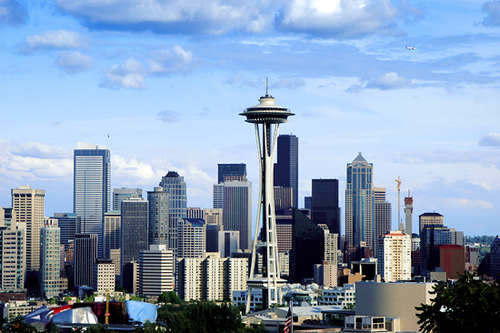 Spokane Community College – 1810 North Greene Street, Spokane. SCC is one of the largest community colleges in the state and offer complete and solid training in the nail tech field. They don't offer a course specifically focused on nails but instead make it part of a larger cosmetology program.
Academy of Cosmetology – Richland
Cascade Beauty College – Auburn
Vancouver School of Beauty – Vancouver
Academy of Hair Design – Wenatchee
Aesthetics Northwest Institute -1750 124th Avenue Northeast, Bellevue 98005. ANI specializes in teaching future nail artists and technicians and aestheticians. They offer complete nail training for $4,500 all-inclusive. Training includes manicure, pedicure, and application and removal of nail coatings and designs.
Clover Park Technical College – Tacoma
Evergreen Beauty College – 802 Southeast Everett Mall Way, Everett, Washington 98208. Evergreen has a complete barber area where students do straight razor shaves, a nail shop for aspiring techs to practice, a spa for esthetics practice, and of course a hair studio where trainees can practice on members of the public while supervised by teachers.
Glen Dow Academy of Hair Design – Spokane
Lucas Marc Academy – Richland
Quality Beauty College – Olympia
The Hair School – Port Angeles
Victoria's Academy – Kennewick
Any WA schools for nail techs missing? Please use our contact form to let us know.