Sometimes it is a good idea to test the waters before you fully decide on a new career. If you are interested in barbering but don't want to commit to a 600-hour or more course you might want to take a beginner's program over the course of a weekend or longer. You might also be interested to learn the skills of a barber, but not necessarily interested in getting a license or certification. Maybe you just want to get proficient enough that you can cut your friends' hair. Try finding schools via our "schools close by" page.
Can You Learn Online?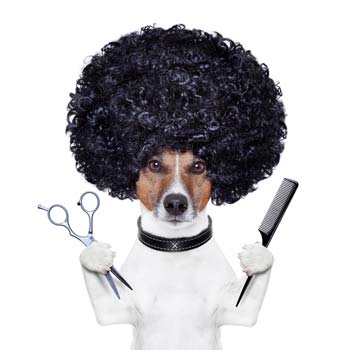 It doesn't cost that much to get into amateur barbering. You could conceivably spend less than $100 for everything you need to get started: electric clippers, scissors/shears, cape, neck brush. You could even learn some skills via youtube videos online for free — you can't get a cheaper barber course than that. However there is nothing like learning a new talent in person from a master. That's why going to a school or college for barbering can't be beat. You will learn faster and be more confident in your skills. Many schools also offer evening classes and/or weekend classes so you can try it out even if you are working full time at a day job.

Brief In-depth Courses
Short intensive barbering courses can be had through deal websites like Groupon from time to time.
Typically abbreviated programs will cover the basics via live demos followed by hands-on sessions with plenty of feedback from instructors. Though you won't be a professional barber after the course, you will know if the trade is right for you and you will likely be able to give a decent basic haircut — bonus!
What Will You Learn in a Beginner's Course?
Courses aimed at beginners will assume you are a complete novice. As such they will take it for granted that you have never cut a hair in your life before, or at least they'll be prepared for that possibility. Things you learn in a brief beginner's course are similar to those you will learn in a full-time licensing barber's course, but won't be gone into in as much depth. Sometimes places like, for example, Eastern Iowa Community College can be called for info about classes as well.
Safety and sanitation — including the use of barbicide
Basic anatomy — especially of the head and neck
Hair cutting and styling
Shaving — though some beginner's courses will omit this. If you want to learn straight razor use you'll probably need to take a special course

Things you may not learn in an introductory program that you likely would learn in a certification program might be:
Using chemicals (i.e., dying and perming)
Skin care
Manicures — yep, this is becoming a service offered in many urban barber salons
Business practices — for instance, how to start your own barber shop
Laws applicable to barbers in different states
Here's a good example of a community college that offers both certificate and diploma programs: Central Carolina Community College. They have "concepts" classroom training which includes career overview, ethics, and hair and scalp diseases and disorders and their treatments. They also have a "clinic" during which you will learn sanitizing methods, hair quality assessment, and of course hair cutting.
Check to see if there are schools that offer introductory hair cutting courses in your state:
How About An Apprenticeship?
If you can't find a school in your area that offers short-term, try-it-out classes you might try approaching local barbers for apprenticeship. Many of the best barbers are passionate about their work and happy to share their experiences with new recruits. They may even take you on as an apprentice, or allow you to hang around and get a feel for what you would be doing day in and day out if barbering was your career.

In conclusion: barbering can be a truly rewarding career if it is the right fit for you. Introductory or novice courses are a perfect way for you to try it out to see if you have the personality and aptitude to be a contented life-long barber.