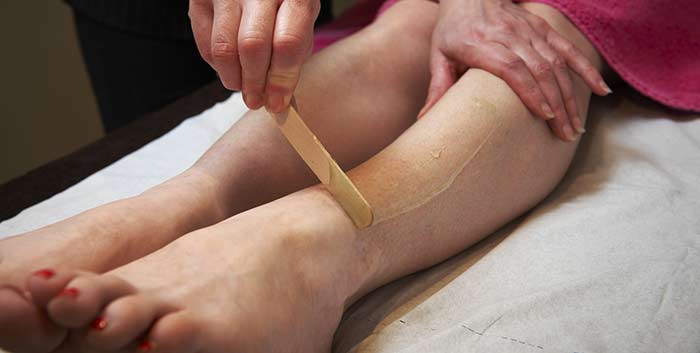 Waxing Certification Online
For those who are earning a cosmetology degree, it may be helpful to learn multiple specialties within the salon. Most students begin by learning hair-cutting and coloring, make-up application, and nail technician skills. Some students will choose to further their beauty careers by taking additional courses in hair removal and waxing. An additional waxing or hair removal credential may help you stand out to employers or get a better paying job. Find waxing classes close to you by entering your ZIP.
---
Believe it or not, unlike cosmetology, you can learn face & body waxing completely online. If you are considering doing an online course, you should check to see whether or not the course you are considering requires you to be a licensed cosmetologist or esthetician in your state. Most states do not require a separate certification for waxing.
During a waxing certification program, you will:
train in different eyebrow shaping techniques
study human anatomy
perform skin analysis
learn hair growth cycles
use hard wax
practice and demonstrate your skills on a model
submit photos to your instructor
Most online certification programs are self-paced so you can complete the course modules at times that are convenient for you.
A cosmetology license coupled with a waxing certification course will give you the ability to perform hair removal on the face, eyebrows, legs and other parts of the body with confidence and expertise.
You have two main work choices after being certified. You can work in a salon performing traditional services and do waxing on the side, or on a case-by-case basis. Alternatively, you can operate in one of the up-and-coming brow bars or salons specifically targeted to those wanting waxing and hair removal.
Waxing Courses and Programs
For those who are considering further education, below area a couple of online courses and programs where you can get your waxing certification.
The Wax Chick – The Wax Chick offers a six week eyebrow design certification program and a six week female Brazilian certification program. Crickett, the instructor, also offers other advanced courses in Brazilian waxing and full face waxing that you can take in addition to the two main course options. The Wax Chick requires students to have a cosmetology license before enrolling in the course.
Eyebrow MBA – The Eyebrow MBA is another eyebrow design and waxing course that is offered completely online. At the end of the class, you will have earned a certificate of completion from EyebrowMBA. However, in order to perform services in a salon within the United States you will also need a cosmetology or esthetician's license. The license is not a prerequisite for the course so you could just learn for your own enjoyment. EyebrowMBA also provides students with mini-workshops, information on retaining and booking clients, a weekly newsletter of marketing tips, and advice on increasing your profits – all just for enrolling in the course.
Waxing's for men too!

Keep in mind that each state varies and some may require you to possess an additional license to perform hair removal services. You may have different options for your certification course depending on whether or not you are already licensed to perform hair and facial services in your state.
If you live in Australia or the U.K. there are many more options for certification online. e.g.