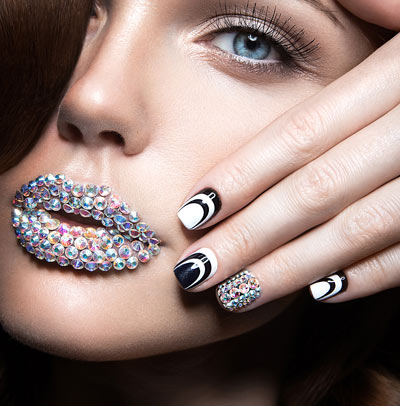 Students who are considering a career in the nail industry often aren't sure what to expect from the experience. They might have friends or relatives who became nail technicians, but they don't have personal experience with schools of nail technology. Becoming familiar with the types of courses offered and the ins and outs of finding the right school can do a lot to calm the nerves of potential students of the nail arts.
Enter your ZIP below to find a good school near you.

Core Subjects Taught in Nail School
The state board of cosmetology governs the curriculum for each nail school. As such, each school will have similar courses, but they may present the information in slightly different ways. The following chart details some of the basic classes students should expect to find. And it doesn't vary a whole lot from state to state; a school in California is likely to have a similar curriculum to one in Texas or Florida.


| Course Offerings | Description |
| --- | --- |
| Basic salon sanitation | Sanitizing equipment and keeping the salon clean and safe for clients and nail technicians. |
| Nail health | Diseases and problems with nails and how to care for nails that have these issues. |
| Manicures and pedicures | The basics of general manicures and pedicures. |
| Nail enhancement application and care | Acrylic, gel, fiberglass and other types of nail enhancements and sculpting. |
| Airbrushing | Painting nails and nail enhancements with airbrush techniques. |
| Customer relations | Communicating with clients and assessing client needs. |
Students should expect to experience beginning and advanced training in each of these categories. Since schools offer hands-on learning when students attend in person, students should also expect to get real time feedback regarding their practical skills. This is invaluable, since students can apply that feedback immediately and improve on the spot.
Other Possible Nail Tech Classes
Some schools for nail design focus primarily on the actual mechanics of caring for and beautifying nails. Other schools offer this instruction, and more. They understand that the student will be going out into a business environment and will need to understand how a business operates. Some of the other classes students may find include:
Branding and marketing lessons
Customer service and retention
Business taxes and finance
Creating a business plan
How nail schools handle these topics can vary greatly. Some may opt to combine these topics into one course, encompassing all the business skills a nail technician might need to have. Others offer more detailed instruction on each category. Students who want this more comprehensive business training should ask if it is offered before they enroll in the school of their choice It is also a good idea to find out about financing possibilities as well.
"Are there nail technician schools near me?"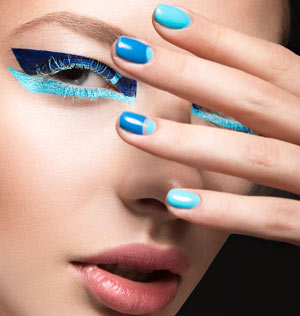 It can be extremely overwhelming to start out looking for a school in which to learn the art of nail care. There are many options out there, and each student has different needs. To help simplify the process and answer the question "are there nail technician schools near me?", students should first look at the information available from their state board of cosmetology. This information details the requirements for a license and often includes a listing of schools in the area. Schools to consider include:
Local beauty schools
Local technical Schools
Online schools that meet the requirements
Information from the school itself should detail the length of time the courses cover, since many state boards require several hundred hours of classroom study. Online classes may seem odd for a profession that is so hands-on, but these schools often include options for proving practical knowledge. Students may have to mail assignments to the school or even submit photos or videos.
The education that students receive at nail school is just the beginning. Once they complete their training, licensed nail technicians can set out on the path to a rewarding career in the nail industry and come into contact with other possible beauty careers in skin care and makeup.

This site isn't in any way affiliate with the school shown in this video. It is shown as an example of what a nail school is like.