Tried, tested and proven products that you can't go wrong with. On second thought, not every product is right for every hair and skin type but these are as good as it gets (besides pure air, food and water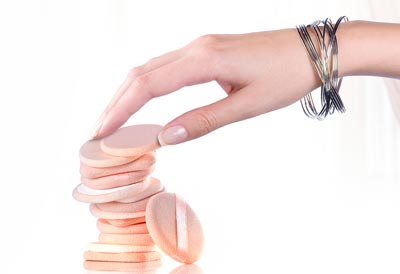 )
If you have troublesome skin: CoverFX. Dermatologists recommend it, so do estheticians, and so will you after trying it on your skin. Best of all it is inexpensive — at least while it is still on sale. They have a whole line of good inexpensive products that will keep you feeling beautiful and confident.
Clinique Dramatically Different Moisturizing Gel – If you've tried this one before then got bored and decided to move on and try other moisturizers you've probably come back to this one. It's that good. It has a lotion version as well as a cream version. Some users find the cream version – if you can find it – better during the winter. It doesn't take much to make you skin feel new and happy.
BareMinerals Powder Foundation – Many users say this is the best powder foundation they've tried. You'll look like you without makeup but better 😉 People will compliment you on your skin without realizing you have a foundation on. It won't clog your pores and it won't cake up like liquid foundation sometimes can – none of that greasy feeling that oil-based makeups sometimes leave. Get the starter kit so that you'll have the right brushes for the job, too. This foundation has won awards!
Moroccanoil for hair that looks incredibly silky and also smells amazing.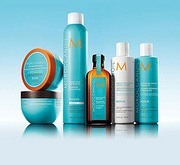 This stuff in the brown bottle with the blue label is kinda pricey, but a bottle lasts forever so the per month cost is actually quite low. The leftover on your hands can be used on your legs or arms: it smells great and feels great on your skin too.
John Frieda Frizz-Ease Hair Serum Thermal Protection Formula – For photo shoot model hair as long as your hair is not too thick and curly. If you apply it correctly before blow drying you will be amazed to see the results. It's inexpensive too. No more bad hair days!
Neutrogena Rapid Clear 2-in-1 Fight & Fade Gel – This stuff gets rated four and five stars on Amazon. For some people it is the greatest acne spot cream they've ever used.
It makes blemishes disappear and reduces the appearance of marks after the acne is gone.
YSL's Touche D'Eclat Concealer – highly recommended concealer. We're just throwing our favorite concealer in here since we thought you'd like to know.
HSI Professional 1 Ceramic Tourmaline Ionic Flat Iron – This hair straightener is less expensive than some models but does – as its name says – a professional job. Use it in combination with a really good flat iron spray and you're set for glossy, great feeling hair.
Burt's Bees Rosewater & Glycerin Toner – This stuff is incredible for after-bathing soft skin and doesn't dry your skin like some toners. It evens out blotches and who-knows-where-that-came-from marks all over your face and body. You'll be amazed how it pulls the dirt off your face without stressing your skin.
Please contact if you have anything to say about these products or have a product suggestion of your own.