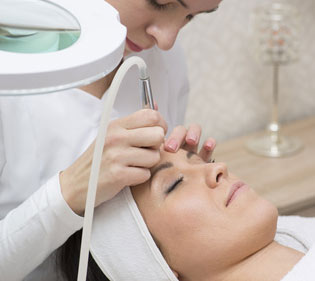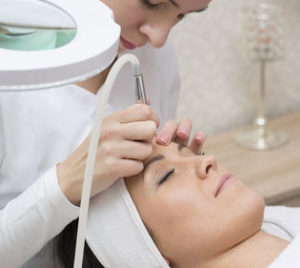 On this page:
• How Estheticians Can Help Cancer Recovery
• Oncology Aesthetics Certification Online?
• Jobs and Salary
Everyone agrees that cancer is one of modern medicine's most difficult diseases. Cancers take a huge toll on not only the inside of the human body but also the hair, skin, and psyche. Therapies used to remove cancer from the body are very drastic indeed.
Radiation treatments can cause burns as well as sickness. Chemotherapy has such strong side effects that patients sometimes wonder if cancer is a better option!
Due to the effects that intensive treatments can have on the body, an esthetics specialization specifically directed at helping cancer patients has developed.
Oncology esthetician training is specific to the skin and hair traumas that patients suffer when they undergo cancer treatments. They learn about therapies and products that can bring back some of the skin's health that has been lost through the harsh but often necessary cancer treatments.
How Skin Care Specialists Can Help Cancer Patients
Some procedures and products used are everyday aesthetics techniques that many people likely use anyway, like:
sunscreens
moisturizers
product ingredient awareness
Some techniques, however, are more advanced, including detoxification and lymphatic drainage. As well, some medications can destroy nutrients and deplete your skin of different beneficial compounds. Such health-giving natural nutrients need to be replaced by applying lotions and salves directly to the skin.
It is by changing a patient's usual skin care routine to specifically take care of the loss of nutrients caused by chemo and radiation that estheticians can make a significant impact on the effects of cancer treatments on the skin.
Enter your ZIP below to see where you can train close to you to become a certified esthetician.
Oncology Aesthetics Certification — Can It Be Done Online?

Oncology skin care certification can be done online. It is usually open to those who already possess a license as a nurse or as an esthetician. Requirements and licensing or certification depend on location. Some doctors also choose to take the training. Courses that might be included in an online or other certification program are:

Cellular function of cancer and normal cell health
Oncology patient's health and wellness of the immune and integumental systems
Cancer meds and skin reactions and appearances
Oncological skin care assessment, skin analysis and consultation
Safe skin care product ingredients and ingredients to avoid
Oncology spa environment and safety and restorative skin care treatments and procedures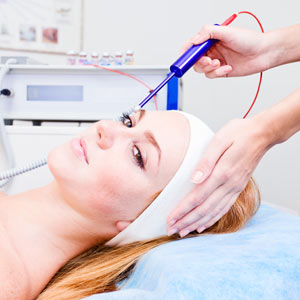 Generally, the stages of patient care can be broken down into three phases.
Restoration – Cancer treatments, including all the various medications, radiation therapies, and stresses to the psyche, are extremely hard on the skin. As a result, nourishing, moisturizing and hydrating treatments are essential to take care of the skin's trauma.  These skin care procedures produce skin comfort and health and also protect the wholeness of the skin by employing what is in effect a skin barrier to retain moisture and protect the skin from negative environmental forces and micro-organisms.
Detoxification – Once the patient has sufficiently recovered from cancer treatment (usually after a year), certified estheticians can provide a detoxification regime. Such a process uses natural ingredients that remove toxins that patients have absorbed during cancer therapies.   This phase helps to prepare for the next phase. Mild corrective skin care treatments such as enzymes, chemical exfoliation, and microdermabrasion are introduced. This phase can include detoxifying skin care massage.
Post-Oncology Protocols – After detox, when the health of the client is better, gentle corrective skin care treatments can be introduced into the survivor's skin routine. It is very important to do a complete analysis of the patient's skin.  The skin goes through a variety of changes during cancer treatment, and new allergies and sensitivities may have developed.
Oncology Aesthetics Jobs and Salary
An aesthetician working in the oncology field is a sub-specialist within the medical esthetician field. Medical aestheticians are, in turn, sub-specialists in the general esthetician field. Generally, as one's job becomes more specialized, the salary or hourly wage increases. For this reason, one can expect to make a good living as an esthetician in the oncology field.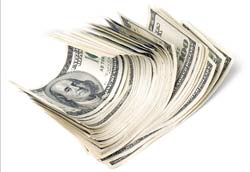 The BLS states that skin care specialists employed in outpatient care centers make an annual salary in the range of $44,750 and an hourly wage of around $22.50. Most positions are full-time, but with the increase in job-sharing in recent years, there is potential for part-time work as well as contracts lasting for anywhere from weeks to years.
The numbers for those with oncology training are likely to be a little higher for the reasons mentioned above.
Employment teaching the skills of a medical esthetician and oncology authority pays an even better wage at approximately $62,000 for those working at universities and colleges.
Jobs are likely to be found in places such as hospitals and doctors' offices, and outpatient centers. As someone in a profession that is truly beneficial to those recovering from illness, job satisfaction is high. The helping professions, including those involving beauty, are reported by those employed in the field to be hard work but also deeply fulfilling.

Part of a recovering cancer patient's road to full recovery comes from looking good and healthy again. Oncology estheticians can facilitate and accelerate the process of returning to vitality and self-confidence. Individuals with a caring personality, strong work ethic, and interest in beauty are likely to do well in this growing field.