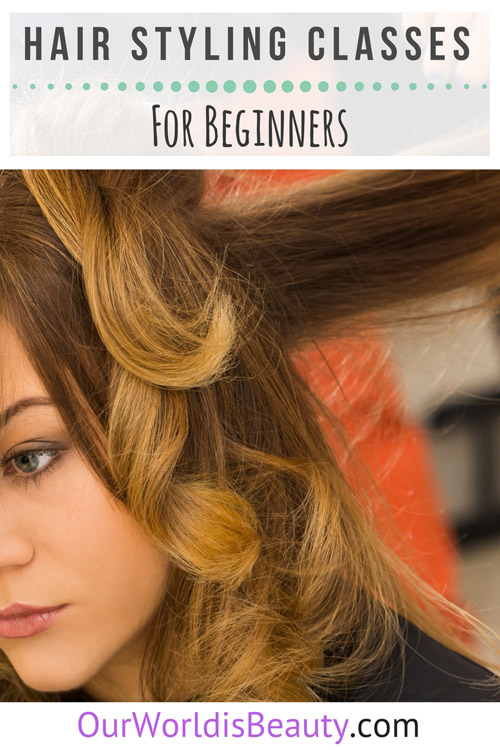 Hair styling is an important part of any professional cosmetologists training. But some people don't want to take a full beauty course at a school. They want to learn just about hair cutting, coloring, and styling. That's where specialized short-term classes that may or may not give you some accreditation come in to play.
Classes for beginners can often be had at your local community center. Also, beauty colleges will often offer evening or weekend courses to those who just want a short program of training.
Free Online Hair Styling Courses
A great way to start finding out about all things hair is online. You can learn a lot from watching videos and following along. There is no financial risk, and you can get an idea of what you'd learn in an actual class with a teacher. That way you know if you really want to commit to a course without having to pay anything up front.
If you are a good student and have an aptitude for hair styling you may even learn enough for your purposes just through free hairdressing courses from home. That won't get you professional status, but you could become a skilled beginner who can work on friends and family. And, as mentioned before, you'll have a head start with actual cosmetology training and know what you are getting into.
Use our app below or find a school in your area on this page.
There are even classes for dads 🙂

---
Some examples of places that offer hair styling short course and what you will learn:
Last Looks offers a for makeup artists. Maybe you can convince them to let you join even if you aren't a MUA. Over a weekend they teach styles such as French Twist, Low Chignon and High Chignon as well as how to give a guy a cut. You learn technical details that give you that extra edge that make the difference between "meh" and "wow!"
Aveda offers a course that trains in basic technical skills needed to execute a good haircut. Topics include: hand position, body position, and cutting techniques. Without the basics you won't be able to do more advanced styles.