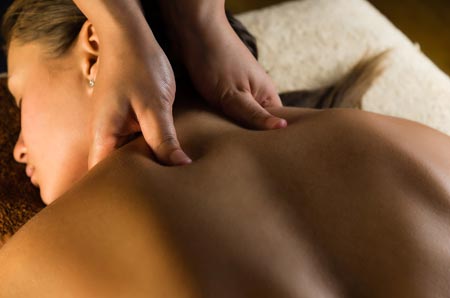 Therapists who haven't attended school — which you must do in British Columbia — are often not able to give benefits that a RMT can. Massage therapy is a wonderful tool for relaxation, but it's important to think about the health benefits, too. People with sore muscles, muscle ailments, and chiropractic problems can all benefit from massage. But the benefits don't stop there. Massage can help with:
Headaches and migraines
Lymphatic problems
ArthritisInjuries
Surgical recovery
Stress release
And so much more
If you've decided that you want to be a massage therapist in British Columbia, you need to know that this is a regulated profession. This means that you'll need to attend a specific program of study and pass a certification exam in order to practice as a massage therapist.
During your educational program as a massage therapist, you'll learn about the anatomy and physiology of the human body. You'll also learn about:
Kinesiology
Neuroanatomy
Pathology
Clinical sciences
The Certification Process
Once you've completed your training, you'll need to become certified through the College of Massage Therapists of British Columbia, or the CMTBC. This regulatory agency administers the examinations you'll need to pass and maintains records about your massage training, both current training and future training.
Overall, there are eight separate steps to becoming an RMT in British Columbia once you've successfully completed your training program.
Submit Your Application
You'll first need to submit your application, which involves both filling out your application online and uploading required documentation. You'll need your diploma from your massage therapy training program as well as a passport quality photo. You'll also need to pay for your exam, which is $1,200.
Scheduling Your Exam
You'll be able to take the exam in either the winter or summer. When you submit your application and pay your registration fee you'll be able to select the date and time for your exam. Make sure that you brush up on what you'll be tested on before you take the exam.
Registering For Your License
Once you receive your passing results, it's time to register with the CMTBC. You'll need to submit three letters of reference and proof of your eligibility to work in Canada. A first aid certificate and proof of liability insurance as well as a criminal background check are also required. Once all certification is submitted and you've paid your registration fees, you'll be a registered massage therapist in British Columbia.

British Columbia Massage Schools
Name
Address
Cost
Description
CDI College – South Surrey Campus
105 – 15149 BC-10, South Surrey, V3S 9A5
Tuition: $31,400
Application Fee: $150
Administration
Fees: $325
Material Fees: $2,600
Total: $34,500

CDI College is one of the leading career training centers in Canada. With its over 50 certificate and diploma programs being offered at different campus locations across the country, it gives students the opportunity to work, study and live close to their homes.
Langara College
100 West 49th Avenue, Vancouver, V5Y 2Z6
Year 1: $14,565 ($4,855 per semester)
Year 2: $14,565
Books: approx $3,500
Supplies: $1,200
Non-refundable application fee: $100
Langara is one of British Columbia's leading undergarduate institutions providing Career Studies, University Studies and Continuing Studies courses and programs.
Okanagan Valley College of Massage Therapy (OVCMT)
#200 - 3400 30th Avenue, Vernon, V1T 2E2
Year 1 Tuition: $13,980
Year 2 Tuition: $15,965
Books and supplies: $1840 for year one and $660 for year two
OV College of Massage offers Massage Therapy course since 1994. The institution has been awarded as the first Nationally Accredited Massage Therapy program in Canada.
West Coast College of Massage Therapy - New Westminster Campus
613 Columbia Street, New Westminster, V3M 1A7
Domestic Tuition: $30,500
International Tuition: $34,800
For over 35 years, WCCMT New Westminster continues to provide massage therapy education in British Columbia.
Vancouver College of Massage Therapy (VCMT) formerly Utopia Academy
220-181 Keefer Place, Vancouver, V6B 6C1
Full-time program: $31,500
Part-time program: $34,500
VCMT is a massage therapy institution in British Columbia accredited by the Private Training Branch of the Ministry of Advanced Education and is recognized by the College of Massage Therapists of British Columbia (CMTBC).
Kootenay Columbia College of Integrative Health Sciences
203-402 Baker Street, Nelson, V1L4H9
Domestic Fees
Year 1:$16,140
Year 2:$15,840
Total: $32,000
International Fees
Year 1:$19,140
Year 2:$18,800
Total:$37,900
The Kootenay Columbia College of Integrative Health Sciences (KCCIHS), formerly the Academy of Classical Oriental Sciences (ACOS) is accredited by Private Training Institutes Branch and is operating for over 20 years now.
Once you've graduated and are licensed you are on track for a good salary and satisfying work either as your own boss or part of team of massage therapists. Find employment through your network or via job search
sites
in BC.
Other British Columbia schools for nail technicians, barbering, estheticians, cosmetologists and makeup artists.

School URLs: cdicollege.ca, langara.ca, ovcmt.com, collegeofmassage.com, vcmt.ca, kootenaycolumbiacollege.com/