Often students who want to become makeup artists think that they take a couple of classes on blending eye shadow, and that's it. The reality is that there is a lot of skill, technique, and knowledge behind every qualified makeup artist. Students who attend makeup artistry classes at an accredited school can expect to learn a lot about skin and makeup, from the cellular level on up. Enter your ZIP below to see where you can train nearby to become a licensed CA makeup artist.

Skin Care
For makeup to apply evenly and to truly be effective, the canvas must be in good condition. Skin care classes teach makeup artists how to maintain their clients' skin and how to properly remove makeup. These courses may also include instruction on facials and other more complicated aspects of skin care, even if those techniques are not used daily during the course of work as a makeup artist.
Makeup Fundamentals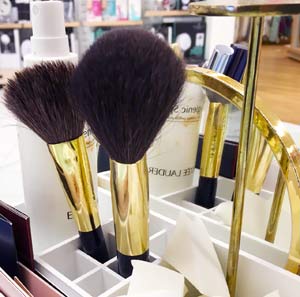 The fundamentals of makeup application include learning how to type skin, how to analyze face shapes, and how to determine skin shade. All of these are important skills to have before applying the first bit of makeup. As the course continues, students learn how to apply this information to selecting foundations and other makeup as well as applying the products to their clients' faces.
Fashion Makeup
Print, commercials, and runway modeling all require different makeup techniques and skills in order to make the models look just right for the project at hand. In these courses, students learn how to apply makeup for these media and how to help their clients look their best. Some schools may break these lessons into individual courses, or the skills might be taught in one course.
Theatrical Makeup
Makeup for the state and the screen requires even different skills and techniques from makeup artists. Students learn how to apply makeup so that it can be seen easily by television or film cameras. They also learn how to apply makeup that can be seen from the back of a theater for stage productions. Each type of makeup application has slightly different requirements, and it's important for students to be able to apply makeup properly for each.

Bridal Makeup
Applying makeup for bridal parties is particularly challenging. Every bride wants to look her best on her wedding day, and makeup artists need to be able to accentuate the bride's features and downplay anything that doesn't make her feel beautiful. Brides are quite picky about their bridal makeup, and for good reason. Makeup artists who plan to specialize in bridal makeup need to use every skill at their disposal.

Special Effects Makeup
Special effects makeup is complicated because it encompasses such a large category. Students learn how to use makeup to create scars, wounds, bruises, and a variety of other effects. Students also learn how to use makeup to make an actor look like a completely different entity altogether, whether that means animals like cats and dogs or aliens from another galaxy. Special effects makeup can be used everywhere from general cosplay for private clients to character makeup for big screen films.