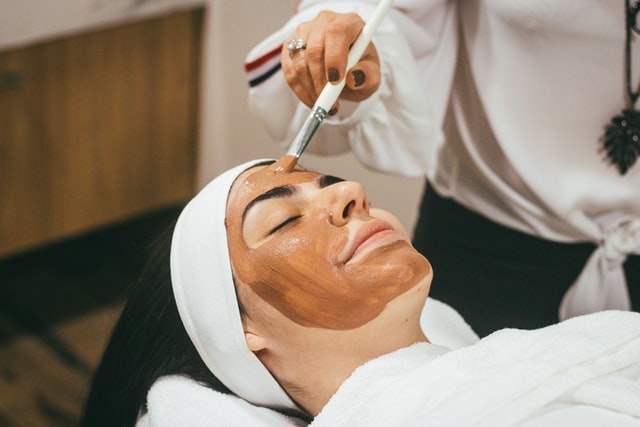 There are quite a few esthetician schools in the San Francisco Bay area. You can go to an inexpensive community college (costs $4,000 – $6,000) or pricey private institute (up to $12k).
Maybe you are more concerned about value for your money, or maybe you are more concerned about getting the best possible skin care education. What's best for one person is not so good for another.
It is important to do your research and, if possible, visit actual locations before you make your final choice. Below are a few listings to help you get started with your hunt.

How Long is the Training?
California has a set number of hours that you need to do in order to qualify to take exams: 600 hours. After that you need to do both practical and theory exams. That's not all! You then need to get your license and renew that license biennially.
It's worth it though; you will be making around $45/hr once you get established.
Find out more on our CA esthetics licensing page.
Some Bay Area Esthetician Schools
Name
Address
Phone
San Jose City College
2100 Moorpark Ave., San Jose, CA 95128
(408)298-2181
Gavilan College
5055 Santa Teresa Boulevard
Gilroy, CA 95020
(408)848-4800
Cosmotek College
2188 Del Franco, Ste. #30, San Jose, CA 95131
(408)999-0446
Diva Beauty School
611 Palm Canyon Dr., Ste. #205, Palm Springs, 92264
(408)622-8180
The
San Jose City College
esthetician program is affordable and professionally taught. It is fully accredited by U.S. Department of Education. They also offer evening and weekend classes. Very convenient!
The Gavilan College esthetician program is located a little way from the bay in San Jose, but if you live nearby it is a great choice. Being a college it is not too expensive, and it is located in a beautiful peaceful setting.
Diva Beauty School's skin care course is located near downtown San Jose. Very convenient! They offer the full 600-hour training so that you will be well-prepared for your career.
Cosmotek offers a number of beauty programs including skin care, barbering, cosmetology, and nail technology. In some cases they offer hybrid learning (at home and at school). Online skin care programs are becoming a thing!
Additional Student Info
Generally, as a student at any of these schools you should realize that you are getting into a great profession. You can help people as well as earn a good living!
The U.S. Bureau of Labor Statistics notes that esthetician jobs are expected to increase by almost 30% by the end of this decade.
Social media has been a real boon for getting word out there and creating demand for skin care services.
What is a Certificate of Achievement?
In California a "Certificate of Achievement" is required if you want to become a licensed esthetician.
To be granted the certificate you'll need to satisfy course requirements including both practical experienced theoretical knowledge.
Practical experience will include actually working with clients and using the techniques you learn in class. Such techniques will include things like makeup application and eyelash enhancements.
Theory means studying topics such as business development and ethical training.
Good luck with your training and remember to always treat your clients as if they are your best friend!
Resources
Skyline College
Cosmotek
Diva Beauty School
San Jose Community College
Gavilan College
Photo by Raphael Lovaski on Unsplash.