Find a school by entering your ZIP further down this page or simply keep reading.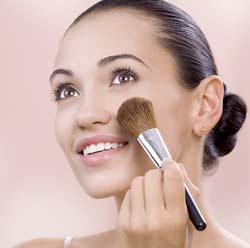 Makeup artistry offers huge variety for those who want to enter the career. Licensed makeup artists can find themselves working in a salon, on a movie set, or even for private clients.
The possibilities are truly endless, and makeup artists can find themselves working in different environments at each point in their careers. It all starts, though, by finding the top makeup artist school for you and successfully completing the requirements to become licensed.

Enter your ZIP below to see what schools are available in your area and come to an informed decision about where you'd like to study to become a licensed makeup pro.
Core Subjects Taught in Makeup Artistry Schools
All academies must conform to the standards set forth by their state board of cosmetology (example) in order to remain accredited. That said, however, there are still some variations from one school to another as to how the information and skills are taught.
Most schools have some mix of the following types of courses at the core of their curriculum. Every student needs a foundational core of  makeup courses to build on.

| Course Offerings | Description |
| --- | --- |
| Skin Care | Basic skin care, preparation for makeup, removing makeup |
| Makeup Fundamentals | Basic makeup skills, skin typing, color theory, face shape analysis |
| Fashion Makeup | Makeup skills and techniques for the fashion industry, runways, print, commercials |
| Theatrical Makeup | Makeup for stage and theatre |
| Bridal Makeup | Bridal makeup techniques |
| Special Effects Makeup | Makeup skills and techniques to create specific effects such as scars, wounds, science fiction, and more |
Students should expect to obtain a mix of training in these different categories. The classes may be broken out into skill levels, such as
beginning, intermediate,
and
advanced
.
Courses
may also evolve from beginning to advanced techniques throughout the entire class. Students will have hands-on learning in these fields, and they should expect to receive prompt feedback on how their skills are growing and developing.
Other Classes Usually Offered in the Best Schools
Some schools also break up specific skills in the makeup artist field into separate classes. Some of those might include topics such as sculpting and contouring, where students learn how to use makeup to accentuate or to minimize specific features.
Since makeup is all about capitalizing on current trends, a good makeup artistry school might also have classes geared toward learning more about understanding fashion trends and using those in makeup sessions.
Students also may have specialized classes training them on the use of specific products. This is particularly the case if students choose a makeup school offered by a particular company, such as Aveda or mac.
Mixed in with classroom learning are practical courses, in which students gain hands-on experience with the information they've learned. Practical application hours are required by the state board of cosmetology, so these hours are tracked carefully.
Finding Good Makeup Educators
One of the first places that prospective students can go to find schools is to check with their state board of cosmetology. Each board has a list of accredited institutions, so this is a good way for students to know from the outset whether the school they are interested in is likely to fulfill their needs.
If prospective students already know some makeup artists, it's a good idea to ask around and see which schools are recommended by those who are already working in the profession.
Another option for students to consider is online training. These are schools that students can attend from the comfort of their own homes and at times that are convenient for them. Opening up to online classes adds far more options, especially for students who do not have quality schools near them or who are looking for a more diverse experience.
You can find both online and regular training institutes by entering your ZIP in the form below:
Paying For It All

When students are looking for any form of further education, cost is of course a huge determining factor. Some schools, such as community college programs, are less expensive than others. There are also often scholarship opportunities, grants, and even loans that can help make paying for your training a little less painful.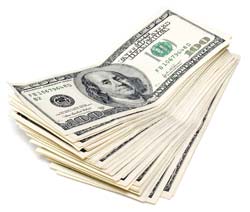 It's important for students to thoroughly research financial aid options to make sure that they apply for everything that can possibly help them. Larger schools may even have a financial aid office which can walk prospective students through the process of finding appropriate funding. Unfortunately often the the best makeup artist schools in the world are the most expensive ones!
Installment Plans – Some schools offer installment plans, which allow you to make payments over time. This may not be a standard offering, however, so students who are interested in this sort of plan may need to ask directly if installment payments are an option.
Scholarships – Scholarships may be available directly from the school, from makeup companies, or from the state or federal government. It pays for students to do some research for scholarships, because often they only have to submit an application. Community colleges may even have private scholarships for which students can apply.
Grants – Grants are also available from a wide range of sources. Often these are based on merit, so students may have to submit a portfolio along with their application. Grants do not need to be repaid, and students who qualify may be able to renew their grant periodically, depending on the grant and the program for which they have applied.
Loans – The downside to loans is that they have to be repaid to the lender, usually within a specific timeframe after students finish their coursework. Students can find both personal loans and loans from financial institutions to pay for their classes. Some schools may also offer loans, if the school is large enough.
Makeup Artistry Certification
In order to become a certified makeup artist, students must attend a school of some sort. Every state board of cosmetology requires a set number of hours of classroom training, either online or in person, in order to even qualify to take the licensing exam.
Most schools offer practice exams, too, so students have plenty of opportunities to apply what they have learned before taking the actual exam.
Once students pass the licensing exam, they can put out their shingle or start working with an established salon. Some salons even offer internships to students while they are in school or seeking their licensure, which gives students even more hands-on experience, and possibly even a job offer once they have obtained their license.